Ride the Grand Junction Off-Road: choose from three different distance options (15, 30 or 40 miles), each crafted from a carefully curated set of geologically mesmerizing trails.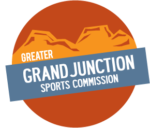 The Greater Grand Junction Sports Commission, and the Downtown Grand Junction Partnership welcome all participants to the Grand Junction Off-Road!
Riders will climb their way out of downtown Grand Junction onto the Uncompahgre Plateau, while connecting some of the area's favorite technically challenging singletrack, double track, gravel roads and the occasional paved segment in the world-famous Lunch Loops trail system and beyond.
During your visit to Grand Junction, enjoy three days of festivities in the Downtown Music Festival while being submerged in the mountain bike industry. Mingle with bike-minded people and the Grand Junction community while enjoying the area's wine country and its appreciation for the outdoor enthusiast.
Bonus: All Finishers receive an engraved stemless wineglass emblazoned with the distance they've finished, 3-days of outstanding free live music at the Downtown Grand Junction Music Festival and the comfort of its meandering main street engulfed by industry expo + beer garden waiting at the finish for all Off-Road participants…this is one finish line worth achieving.
The 'Grand' has a 95% finish rate. Technical? Yes. But attainable, too.