Southern Arizona Rescue Association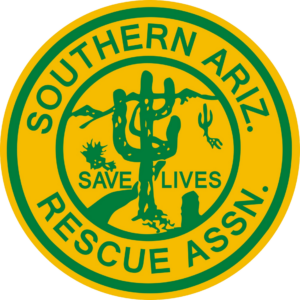 Support. It's what makes a 24 Hours in the Old Pueblo p/b TMC team a success, whether riding for fun or racing for the podium. From moral support pushing through a night lap to technical support when a bike breaks or support in the form of food prep or shopping, your friends, family, and teammates all come together and make for a memorable weekend of camaraderie. 
But there is another critical form of support ever-present at the #24HOP, yet goes largely unnoticed until the moment you really need it – medical support. Since 2008, Southern Arizona Rescue Association has supported the #24HOP, ensuring every injured rider gets the care they need. It could be as simple as some bandaging up after an impromptu encounter with a jumping cholla or as complex as a helicopter extraction after a serious injury; SARA has supported thousands of riders over the years with their knowledge and technical expertise. 
The most important part of this support is that SARA provides it free of charge. Founded in 1958 after the search for three missing teenage boys ended in tragedy, SARA is an all-volunteer search and rescue organization serving southern Arizona and Pima County, funded by the county, grants, and donations. SARA responds to more than 100 missions each year with more than 4,400 hours of volunteer labor at no expense to the public. Nobody in SARA receives pay, including the president.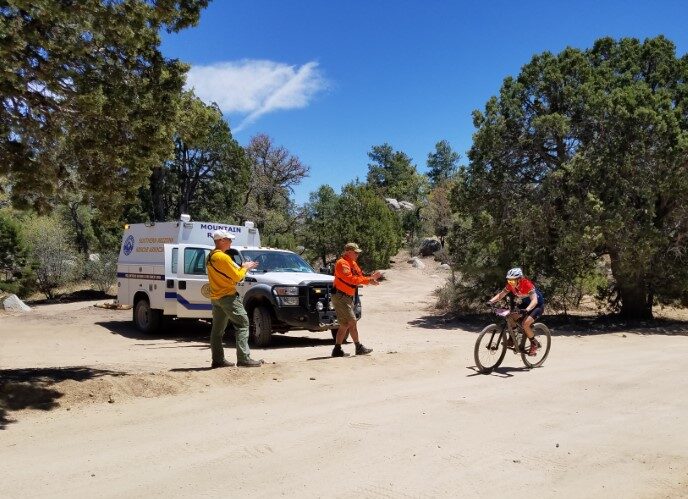 Former SARA president and Epic Rides timing guru, Sean Fawcett, brought the two organizations together in 2008 when the #24HOP was suddenly left without medical support for the event. Fawcett joined SARA in 2005 after following the story of a missing hiker who was presumed dead, yet was found alive eight days later by SARA volunteers with a broken back at the base of a waterfall. 
"When I read that SARA was an all-volunteer organization, I was intrigued," said Fawcett. "I applied, got accepted, and never looked back." 
18 years later, Fawcett is closing in on his 1,000th mission! 
"I love being a SARA volunteer," said Fawcett. "I love to hike and be in the backcountry, so for me it's fun and I've learned a ton of important skills. But it also feels good to help people. The rescuer gets as much out of it as the rescuee." 
Since SARA and the #24HOP came together in 2008, both organizations have evolved together, and Fawcett thinks it's been a great match, as riders get the medical support they need and volunteers can gain experience treating patients. SARA also supports the Whiskey Off-Road and the Tour of the White Mountains – the only three organized events SARA annually provides its services for. 
"For SARA volunteers, the 24 Hours in the Old Pueblo is a great middle ground between basic training in a fake scenario or being taken out on a real mission into the middle of the wilderness. At the #24HOP, SARA volunteers can get real experience in an approachable environment, and that's why I think this relationship has worked so well." 
For Fawcett, his 18 years with SARA have given him important knowledge and unforgettable experiences, like getting to regularly fly in helicopters. But the biggest thing he's gained is confidence. 
"Before I joined SARA I was a bit of an introvert and just did my own thing," said Fawcett. "But in SARA, you have to be part of a team and forward in your actions, so you can take control and handle the situations you're faced with."
When asked what can participants do to help during the #24HOP, Fawcett said reporting incidents at each checkpoint along the course is crucial. 
"Our biggest challenge in helping people is knowing where they need help. The quicker we can get an accurate location, the quicker we can get that person the help they need." 
Fawcett also mentioned that despite injuries suffered every year at the #24HOP, mountain bikers rarely need rescue out of the backcountry.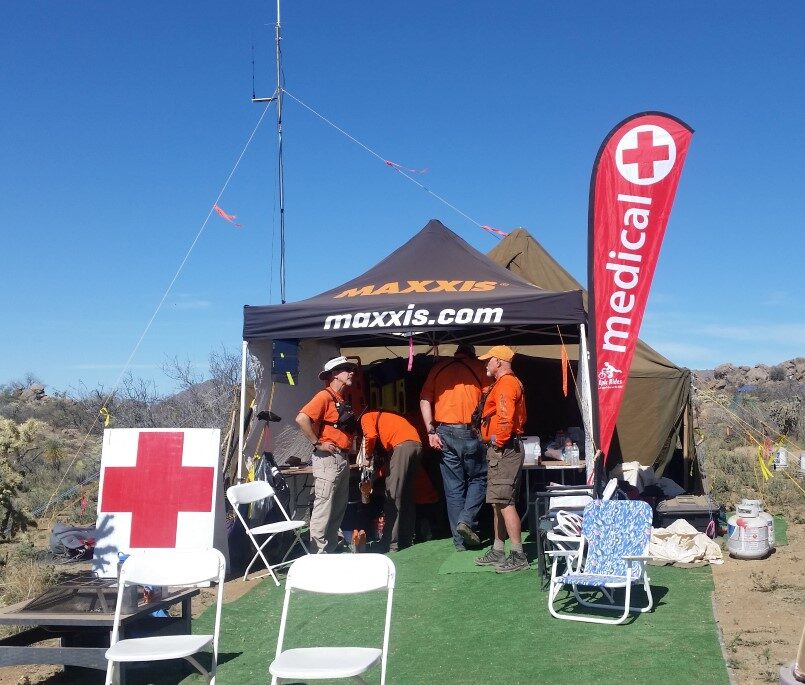 "Out of nearly 1,000 missions I've been on, less than 20 involved mountain bikers," said Fawcett. 
Current SARA President Nic Jones confirmed the self-reliance of mountain bikers. 
"A lot of times we will get a call out on the race course for an injured rider, only to discover later that they got up, finished their lap, and went into the medical tent for treatment." 
Fawcett stresses the most important thing to remember is that SARA is free to the public. 
"You can be in the middle of nowhere, fall to the bottom of a cliff and need a helicopter rescue, and your extraction is free thanks to volunteer groups like SARA." 
When you see someone dressed in a yellow or orange SARA shirt while strolling around 24 Hour Town this weekend, shake their hand and say thanks. Their altruistic support allows us to have an unforgettable time celebrating in the Sonoran Desert. 
If you think you have what it takes to be a SARA volunteer, get more information at sarci.org/sara/ or email SARAjoin@sarci.org for information on the next annual recruitment date.
In Memoriam – Scott "Scotty" Clemans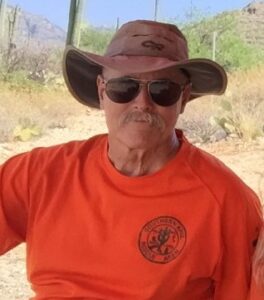 Southern Arizona Rescue Association is nothing without its volunteers, and the organization recently lost one of its most experienced. Scotty Clemans joined SARA in 1965 just before his 18th birthday, and in his time became the second most active rescuer in SARA history, volunteering on more than 2,200 missions with more than 7,000 mission hours. He spent 55 years on the technical team, more than two decades serving on helicopter rescues performing rappels and short hauls and 23 years on the SARA board, serving as President, Vice President and Secretary multiple times through his tenure. Scotty was also an avid mountain biker who rode in the 24HOP, an event dedicated as much to the memory of Scotty as it is to SARA. 
SARA veteran and Epic Rides timing guru Sean Fawcett served on hundreds of missions with Scotty, and remembers him for his calmness in very stressful situations, as well as being incredibly knowledgeable about terrain and competent in his skills. 
Cathy Wasmann, incident commander for SARA at the #24HOP, with nearly four decades of involvement with SARA, was a close friend of Scotty and echoes his competence as a SARA volunteer.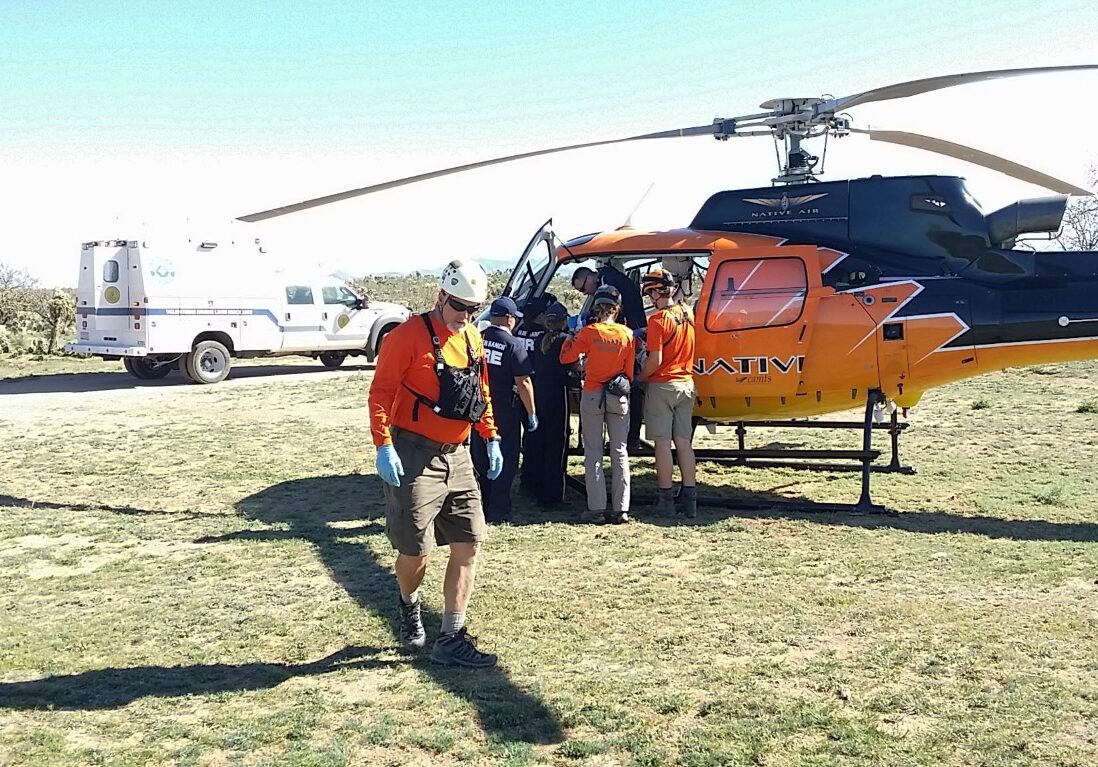 "Saying he was competent sounds like a trivial thing, but it's not," said Wasmann. "In an event like 24 Hours, when you are out on the course, it's helpful to have such an experienced guy who had everything needed, which was a huge help to younger, less experienced volunteers. Scotty was always calm under fire, you couldn't get him spun up. I trusted him with my life and we miss him every day."
"Scotty was a key collaborator between SARA and Epic Rides with each of our events," said Todd Sadow, Epic Rides president and founder. "He provided a nurturing perspective, and his demeanor brought calm when faced with emergencies. We all greatly miss his presence at our events." 
Please join us on Friday, Feb. 17 at 5:30p in the Bike & Gear Expo, where we will raise a Dragoon Brewing can in celebration of Scotty Clemans and SARA.

LISTEN TO KXCI → SARA INTERVIEW
The 22nd Annual 24 Hours in the Old Pueblo presented by Tucson Medical Center is dedicated to June Johnson & Phillip Nagle. #alovestory.
Epic Rides and the mountain bike community extend our gratitude to June & Phil for their labor and love of trail building. Everyone who's set foot in 24 Hour Town is a better person due to their cultivation of the trails that reside at the foot of Fortified Peak.
Join us at 5:30p on Friday, February 18th in the expo for a dedication toast (beers by Dragoon Brewing Co.) in 24 Hour Town!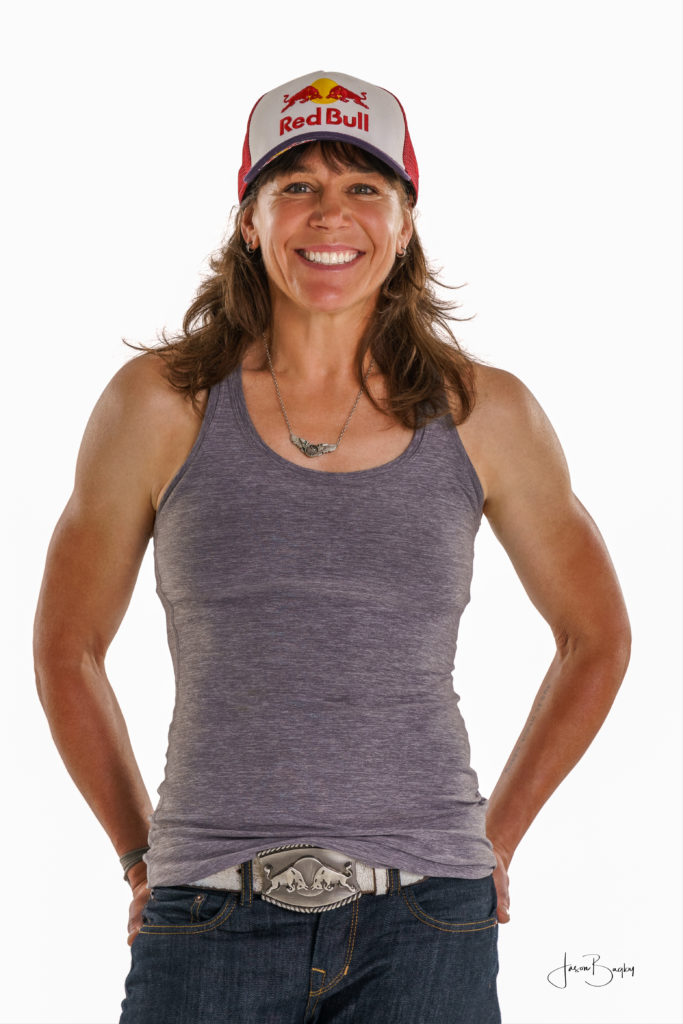 The 21st Annual 24 Hours in the Old Pueblo presented by Tucson Medical Center is dedicated to endurance cycling legend Rebecca Rusch. Rebecca is known as the "Queen of Pain", a Red Bull-sponsored athlete with four consecutive Leadville 100 wins and a seven-time World Champion. But before she was a mountain biker, Rebecca was a well-known adventure racer.
There is so much more to Rebecca than on the bike, including her journey as an author of Rusch to Glory, an Emmy Award-winner for the documentary Blood Road, a public speaker, public lands advocate, firefighter, entrepreneur, creator of Rebecca's Private Idaho gravel event and the Be Good Foundation.
We are honored for Rebecca's return to 24 Hour Town for the first time since 2014, when she rode with a team of National Interscholastic Cycling Association (NICA) female athletes. We spent a few minutes learning more about Rebecca's past and present.
Of all the new adventures you've taken in life, which was the most challenging and rewarding to learn?
The most impactful was my journey down the Ho Chi Minh Trail in 2015; the biggest bike expedition of my life and the biggest personal journey to find the place where my Dad's plane was shot down in 1972 during the Vietnam war. I needed decades of experience in adventure racing, climbing and cycling to prepare. The physical challenge of 1,200 miles along the Ho Chi Minh Trail was not the hardest part. The hardest part was being vulnerable and open with my teammate and a film crew.
I've built a tough exterior, so breaking that down along the trail was an emotionally challenging but rewarding process. It helped define my life purpose, my equations for success and reinforced what I'm doing in my career.  That trip was my Dad teaching me, even in his absence, that I'm on the right path. He helped me focus and define what the path is and what I stand for.
You've created equations for life's most enduring lessons. Curiously, one of them is Dogs = Teachers. Can you explain?
Movement is my meditation. While writing my book, the Blood Road film tour and the time away from outdoor movement, my work and mood suffered. Getting outside is essential for well being, and my dog Diesel taught me that. While I was at the desk banging my head against the keyboard to make the words come, Diesel would put his nose on my leg and look up with puppy eyes and make me take him for a walk.  After those short breaks and walks outside, the words would come.  This is when I realized movement and blood flow is brain flow.
Dogs are my teachers because they wake up happy every day, they run, eat, sleep with passion. They are always happy to see their friends and loved ones.  They'll snuggle you when you're sad and run and play with you anytime.
In your career as a professional athlete, what was your lowest moment? How were you able to navigate through that low and manage to put your life path where you are now?
2003 was the year my friend and fellow adventure racer Nigel Aylott was killed during an adventure race by rockfall. The race and my racing career came to a halt due to sponsorship losses and my loss of motivation. Then I found 24 hour mountain bike racing.
I went to the 24 Hours of Moab with some friends; I just needed to get outside and be with people who I loved. I'd never done a bike race before. Our women's team "Ketchum If You Can" was comprised of my friends. We won and I had the fastest women's times on the course despite running down all the technical sections. The ride reinforced my need to be outside, to continue to race in some sort of endurance sport, to be active and surround myself with friends.
This was an important formula for me and finding this on a 24-hour mountain bike course was a fluke. The way I got through that, as with any challenge that has presented itself, is with a small group of trusted friends, and being outdoors and moving to find the answers.
It's exciting to return to the 24 HOP and the roots of my MTB career. I'm still great friends with these same women, and they are the same ones who are coming back to race with me as Ketchum If You Can 17 years later!
Since you're kind of experienced at this whole endurance riding thing, besides staying the hell away from the cholla, what advice do you have for newcomers to the 24 Hours? 
Recovery and time off the bike is essential.  Treat the time off the bike as seriously as you do the riding. Control the controllable; gear dialed, food dialed, lights dialed. Take all the guess work out so you can just focus on riding and recovering.  A tiny twinge, a bunched sock, whatever it is, it will get bigger so take care of it now. Steady wins the race. I've never been in the lead at the start or first parts of any 24 hour race I've won.  Play the long game and be patient.
Embrace the night laps because it's the best part! Most of all, look around enjoy the experience, we are lucky to get to ride our bikes.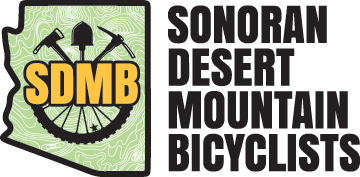 Each year the 24 Hours in the Old Pueblo presented by Tucson Medical Center is dedicated to someone who's been an inspiration to others and has left a legacy in the sport of mountain biking. This year's event is dedicated to not one person, but a group of people who've left an invaluable mark on mountain biking all over the Tucson region: the Sonoran Desert Mountain Bicyclists (SDMB).
Founded in 1998 just before the first #24HOP, SDMB has since grown into an influential mountain bike advocacy group with 350 annual members. Their impact on the region has ranged from ensuring public lands stay accessible to multiple uses to being the boots on the ground building new trail, like the eight miles of new singletrack in Tucson Mountain Park built since 2013.
And one of SDMB's most significant contributions, especially to the #24HOP, was designing the original event course 20 years ago. What started out as a 12-mile loop of mostly Jeep road linked together by various cow trails has evolved into a 16-mile ribbon of world-class singletrack. There's no doubt that the success of the #24HOP is directly tied to the course SDMB and folks like Mark Flint and Jon Shouse helped evolve, for, without great trails to ride, there can be no great event.
The next chapter for SDMB is taking on the ambitious task of creating a purpose-built mountain bike park called Wood Bike Park. Set on an old Air Force base east of Tucson on 100 acres, thanks to SDMB, Wood Bike Park has already established a Development Agreement with government agencies to begin the planning buildout process. However, the total cost of this project will run $2.5 million, including facilities, dirt jump park, pump tracks, an expo, and kids area and several miles of singletrack.
Considering all that SDMB has done for the #24HOP over the years and all they've done for developing mountain biking in the greater Tucson area, consider making a donation, becoming a member and volunteering to help at sdmb.org.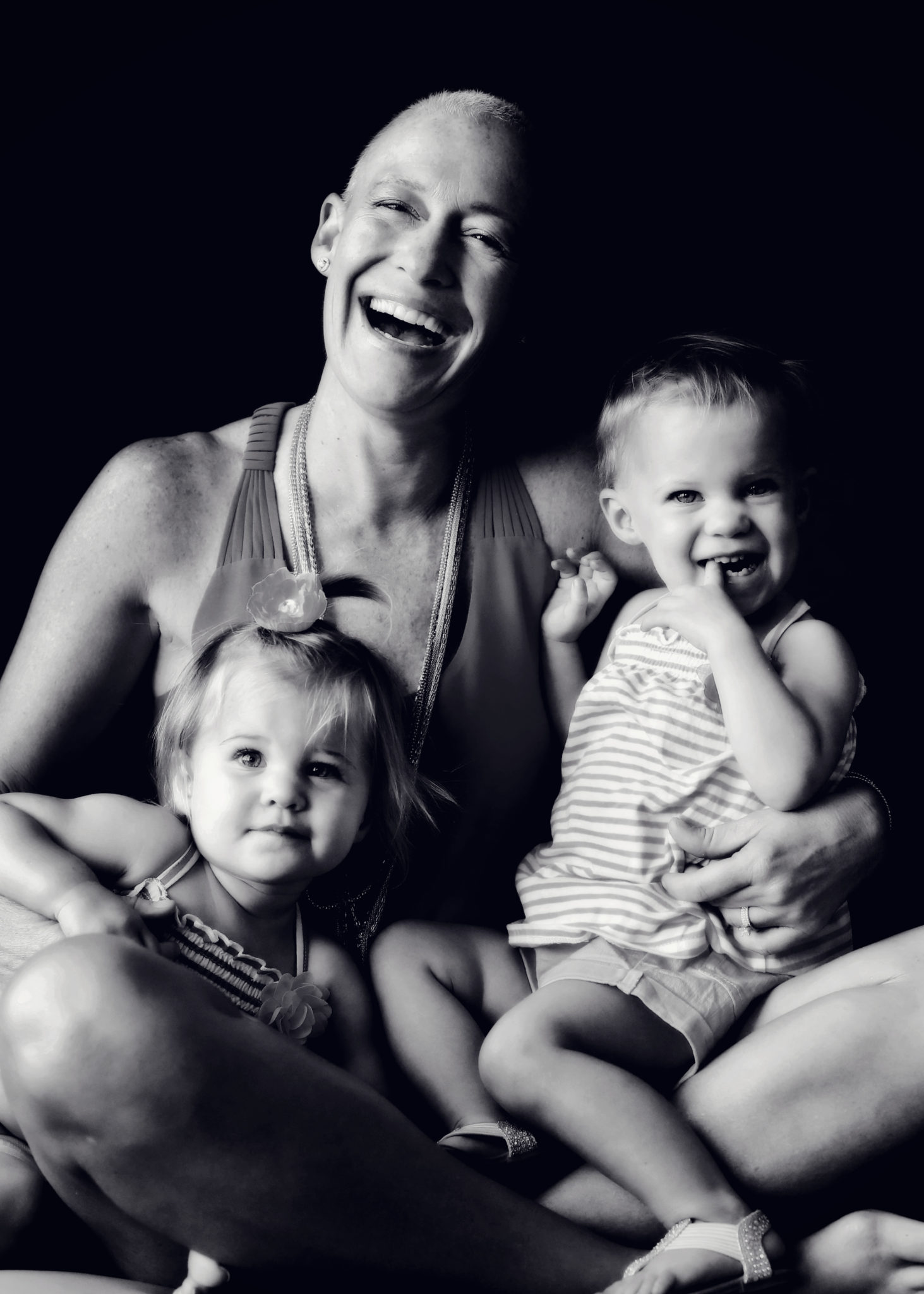 This year's 24 Hours in the Old Pueblo presented by Tucson Medical Center is dedicated to Victoria Cramer, a veteran #24HOP participant who was diagnosed with an aggressive form of breast cancer when her twin daughters were only eight months old. Her story of overcoming the disease is one of conviction and positivity, using the mountain bike and the #24HOP as a way to stay active through two years of chemotherapy. Her book, Living Life Loudly, documents this life-changing journey and serves as inspiration to anyone going through a cancer diagnosis. We chatted with her about the bike, the #24HOP and how staying active was central to her success in beating cancer.
The Man Behind the Original 24 Hour MTB Event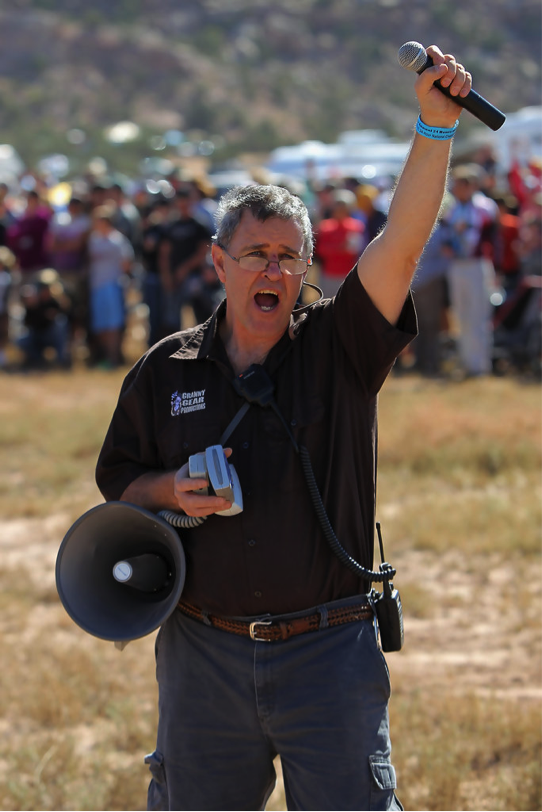 "Without Laird Knight, there'd be no Epic Rides." – Todd Sadow
Mountain bike events come and mountain bike events go. And although Granny Gear Productions is no more, the man behind the legendary event production company, Laird Knight, is still hailed by many as one of the very first and most successful mountain bike event promoters. It all started way back in 1983 when Laird held his first mountain bike race, and as far as he knows, the very first East Coast mountain bike event permitted on U.S. Forest Service land.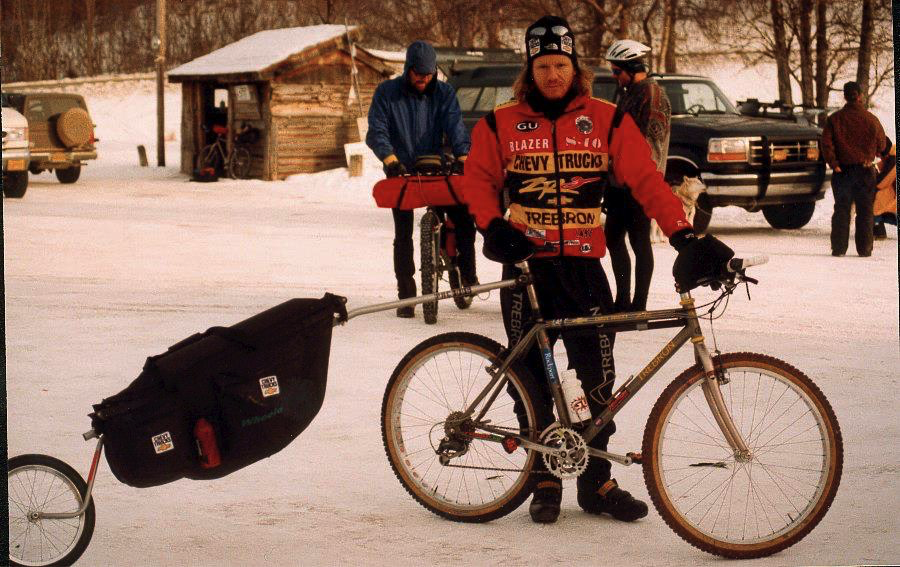 Putting the stam in stamina, John Stamstad was the first to ride a 24-hour mountain bike event solo – Laird Knight at Granny Gear didn't allow solo entrants yet, so John sent a four-man team entry with his name spelled four different ways.
But that's only the tip – John won two different distance Iditasports in the frozen tundra of Alaska eight times, was one of the first to ride 3,500 miles off-road across the desert of Australia, he's a 1994 winner of the Leadville 100 and completed a 1999 crossing of the 2,500-mile Great Divide Mountain Bike Route in 18 days and 5 hours. The Mountain Bike Hall of Fame inducted John in 2000, right about the time when he retired from mountain bike racing.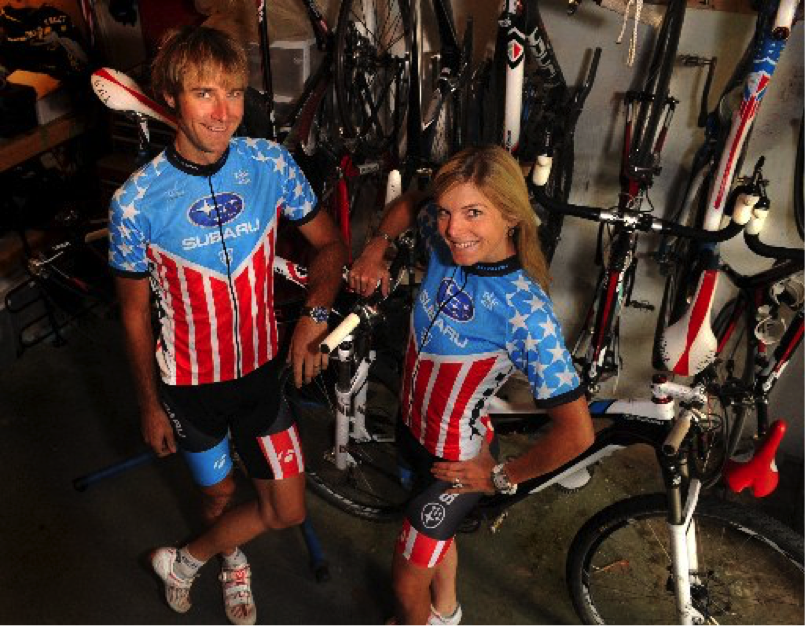 In the name of love, the 2015 24 Hours in the Old Pueblo is dedicated to not just one person, but a couple who have racked up more than 15 National Championship titles between them and accolades including 2004 Olympic Mountain Bike Team member, a Gold Medal at the Pan Am Games, and to keep it real, a Singlespeed World Champion tattoo.
As focused, driven and successful as they are, Heather Irmiger and Jeremy Horgan-Kobelski – aka JHK – never take their careers too seriously, always finding time to step back and just enjoy riding with each other and traveling the country with their dog, Crash. Heather and JHK's love for the bike is forever tied to their love for one another; a unifying source of strength that neither one of them ever takes for granted.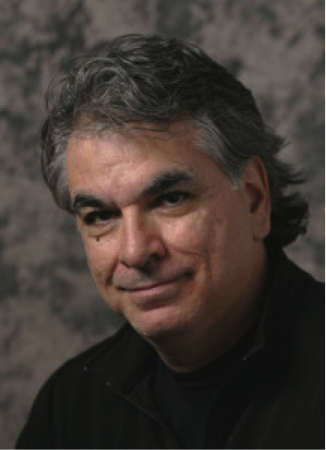 Each year Epic Rides dedicates the #24HOP to an individual who's made an enormous impact ongrowing the popularity of mountain biking. And what greater person to dedicate the 15th 'Old Pueblo' to than a man who is not only a 2007 Mountain Bike Hall of Fame inductee, but who also spent 23 years at USA Today as a Sports Reporter and was named by Mountain Bike Action Magazine as "one of the 25 most influential people in mountain biking".
Whether writing for 10 Olympic Games, six Tours de France or waxing poetic on his famous Dirty Words column, the prose of Sal Ruibal has captured the hearts and imaginations of thousands of readers around the world, helping bring our beloved sport into the mainstream. He can also ride a mountain bike something fierce, having secured a podium spot in Masters 45+ at the 2002 24-Hour Solo World Championships.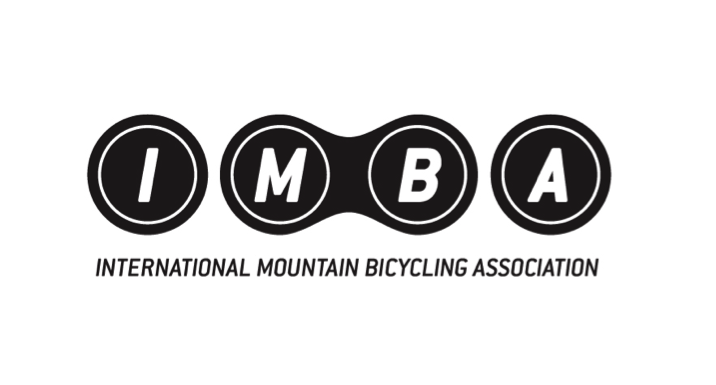 Every year Epic Rides dedicates the 24 Hours in the Old Pueblo to a person in the mountain biking community who's had an unforgettable impact on growing the success of our beloved sport. 2013 is the first year that the Old Pueblo is dedicated to not just one person, but a group of dedicated people who've guarded and grown our rights as mountain bikers through advocacy and sustainable trail building – the International Mountain Bicycling Association.
The Mission of IMBA is to create, enhance and preserve great mountain biking experiences. Through a combination of grassroots advocacy, presence in Washington D.C., working with multiple trail user groups and encouraging volunteer trail work, IMBA succeeds in gaining and preserving land access to build and maintain low-impact, multi-use trails that are sustainable and fun for all ages.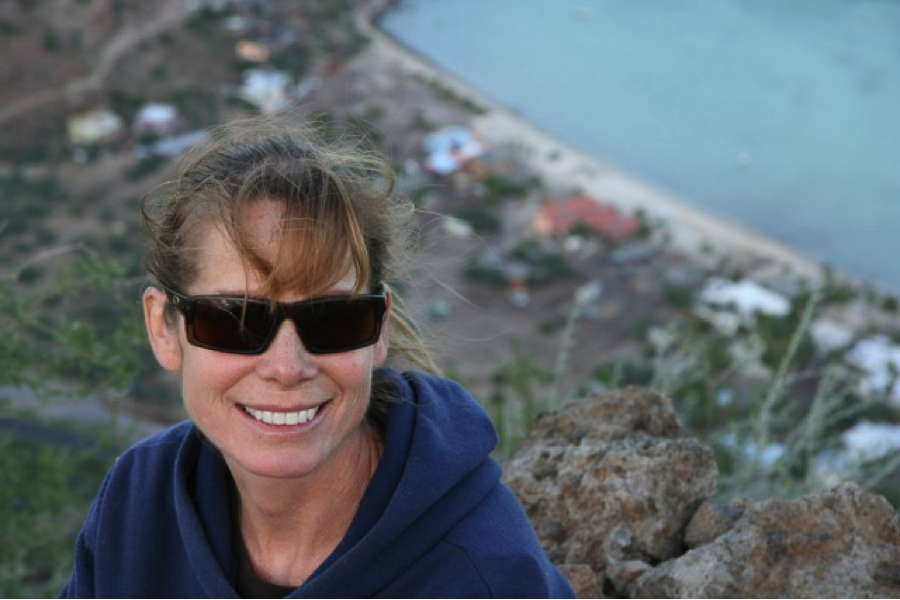 Silver medalist at the world's? Check. Olympic medalist? Check. NORBA color commentator? Check. Mountain Biking Hall of Famer? Yep.
Susan DeMattei's legacy as one of the most prolific mountain bikers – ever – lives on. Epic Rides is honored to dedicate the 13th Annual 24 Hour in the Old Pueblo presented by Tucson Medical Center to a woman that continues to inspire generations of singletrack lovers.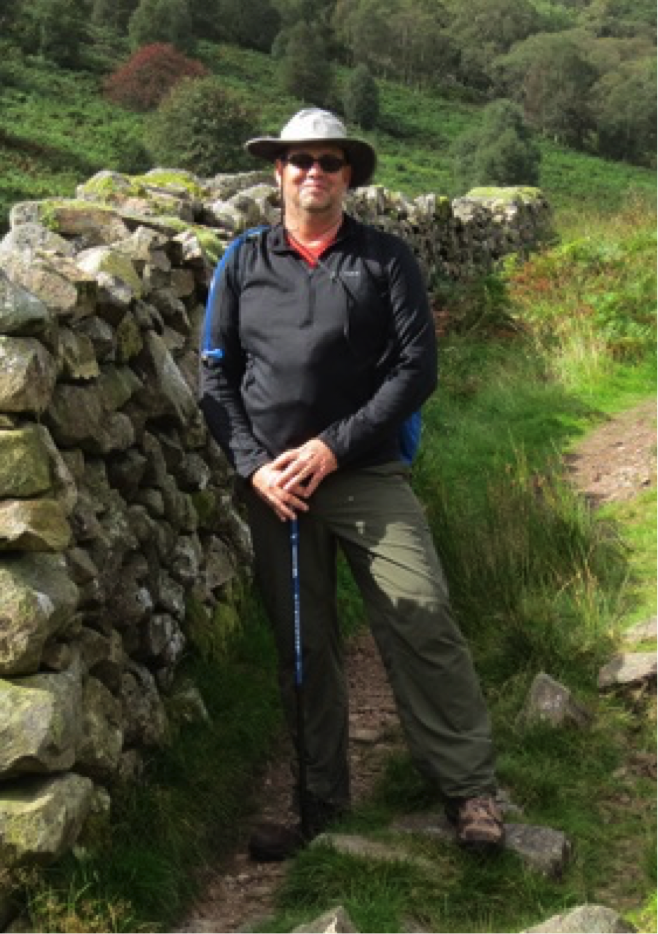 Steve Anderson has been involved in the planning and design of trails and bikeways throughoutArizona, from urban paths to backcountry tracks. He led the charge to have Saguaro National Park's Cactus Forest Trail opened to bikes in 1991, the first singletrack permitted for bike use in the U.S. National Park system. He served as board president for the International Mountain Biking Association (IMBA), was a founding board member of the Arizona Trail Association, and founded and served as chair of the Central Arizona Project Trail Association.
He currently works with Pima County Natural Resources, Parks and Recreation Department, to ensure that we can all enjoy hiking, biking and horseback riding on thousands of acres of public land in Southern Arizona. Steve's vision and leadership have provided Southern Arizona with more than 150 miles of state-of-the-art singletrack trails completed in the last 10 years, with many more miles to come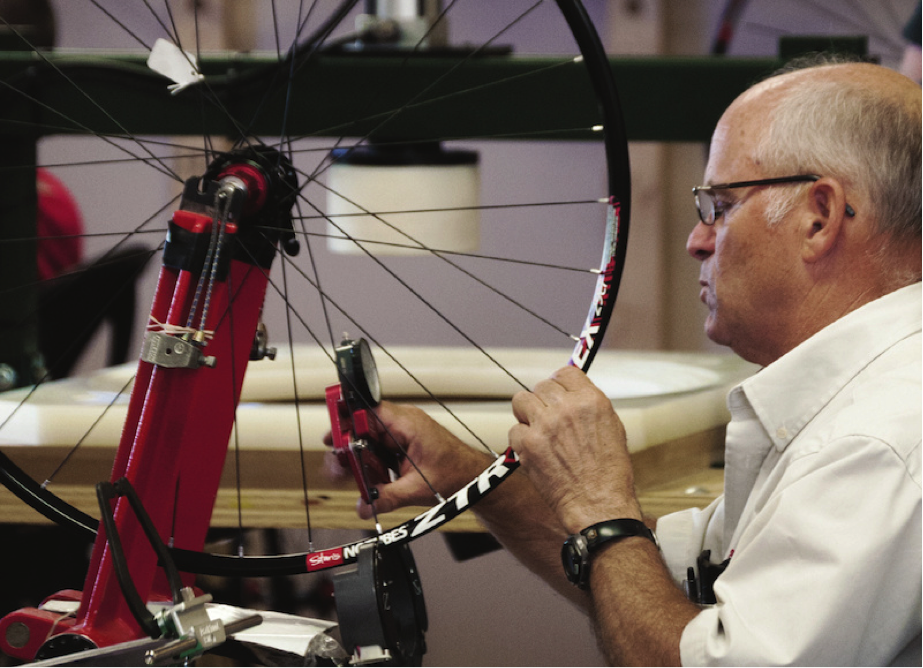 There are very few individuals who have truly revolutionized the mountain biking experience…and Stan Koziatek is one of them. Stan is the man behind Stan's NoTubes, and thanks to his innovative product, most of us can ride for months without a flat tire. Gone are the days when every mountain bike ride in the desert included patching tubes.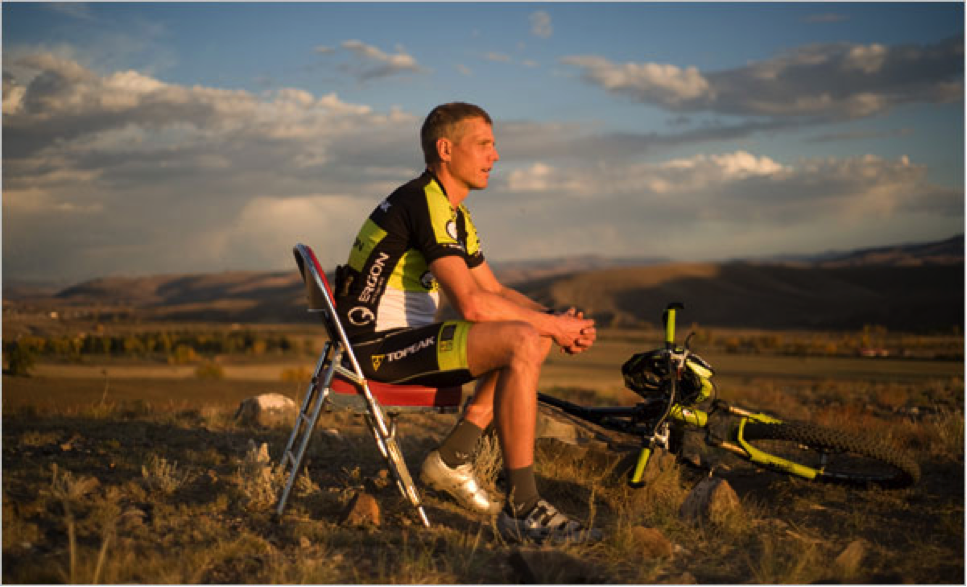 Epic Rides is honored to announce Dave Wiens as our dedication recipient as we celebrate a Decadein the Desert at the 10th Annual Kona Bikes 24 Hours in the Old Pueblo. Known to many in the world of knobby tires as "Wiensy", Wiens will be the guest of honor and a speaker at the Exchange Tent Dedication Dinner on Friday, February 13th!
Dave, the consummate good guy of mountain biking, has been successfully representing the industry since the early 80s. He was most recently highlighted after his win at the 2008 Leadville 100 Race Across the Sky, which is arguably one of America's most difficult endurance events. Dave rode Tour de France champion Lance Armstrong off his wheel while claiming his 6th consecutive Leadville win.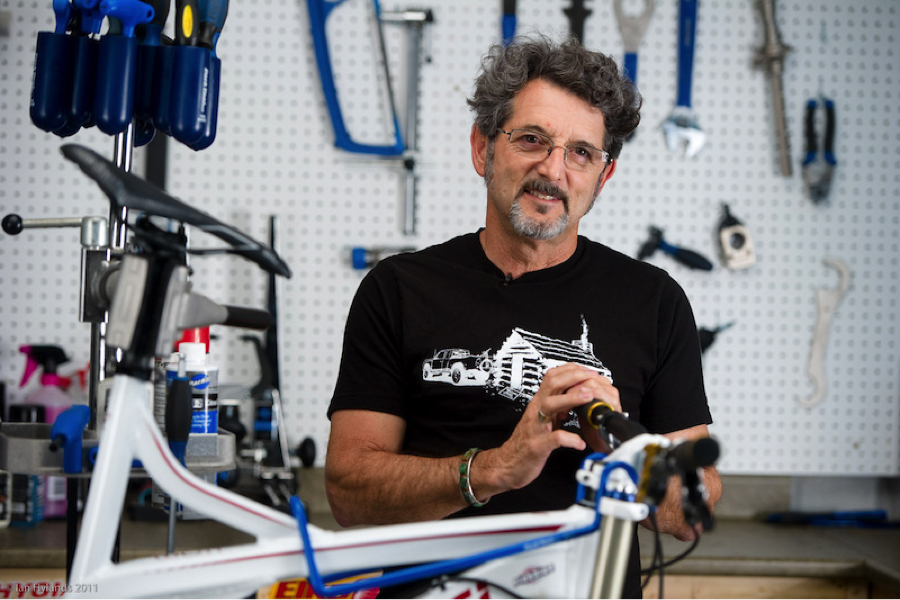 Epic Rides is excited to announce the 8th Annual Kona 24 Hours in the Old Pueblo is dedicated to Richard Cunningham. No, not Richard "Richie" Cunningham from Happy Days, but the far more exciting Richard Cunningham, founder of Mantis Bicycles, editor of Mountain Bike Action, Trail Advocate and 1995 Mountain Bike Hall of Fame inductee.
We'll encourage you to learn more about mountain bike legend Richard Cunningham at the following links: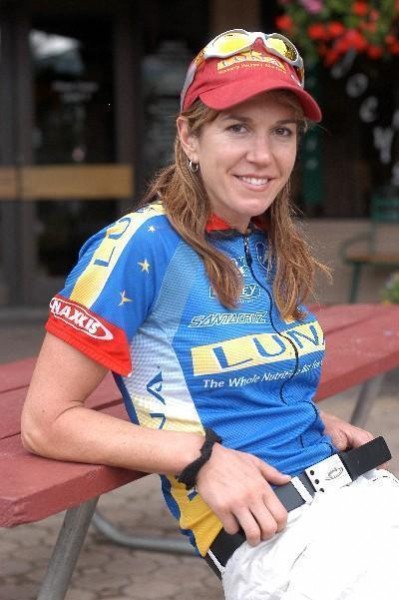 A Jane-of-all-trades there is little room to maneuver Marla's impressive life resume.  At the age of 28, she began to seriously pursue a new-fangled sport that promised thrill.  Quickly picking up speed, Marla has blasted her way through countless National Championships, earned the title of Single Speed World Champion, and has yet to really slow down.  Prior to her career in mountain biking, she earned a Master's degree in molecular biology, so it's no surprise that as a hard working intellectual Streb's successes have reached beyond cycling.  Like the two books she's authored or the digital and public presence, she's maintained to assist in her advocacy for the sport, not to mention the successful trail design business she created with her husband.  Taking this all into consideration, it's easy to see why Streb earned her place among the greatest in the Mountain Bike Hall of Fame.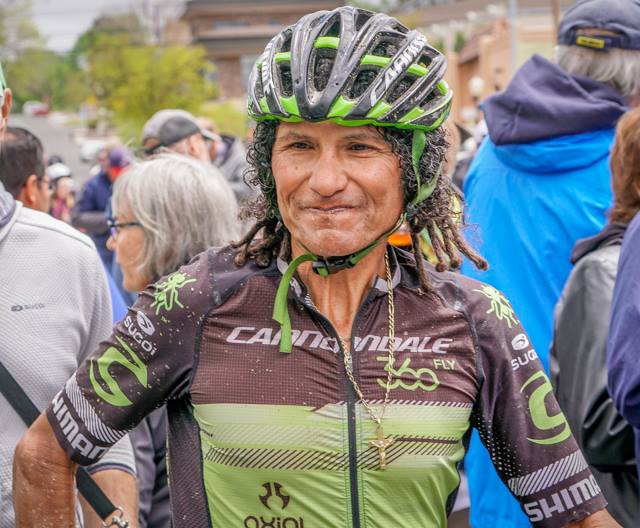 A true cycling legend, Tinker Juarez made his way from a humble beginning to the absolute highest level of achievement in many two-wheeled disciplines. With an enduring career that reflects his grit and love for the sport, Tinker started by first racing BMX bikes at the fledgling age of 13.  A pioneer of style and acrobatics, It took 3 years for Juarez to go professional in 1977.  He raced BMX professionally until the summer of 1986, where he then left the sport of BMX behind and retooled himself to become a career mountain biker.  His major achievements include a Silver Medal at the 1994 UCI World Championship, a Gold at the 1995 Pan Am Games, and winning the National Off-Road Bicycle Association (NORBA) cross-country championship… three times.  And if that's not impressive enough, he won the solo category 24-Hour national championship 4 years in a row, and represented the United States at the 1996 and 2000 Summer Olympics.  More recently, Juarez has participated in a variety of ultra-endurance bicycle races, picking up a third-place finish in the 2006 Race Across America Enduro and a first-place finish in the solo category at the 24 Hours in the Old Pueblo of the same year.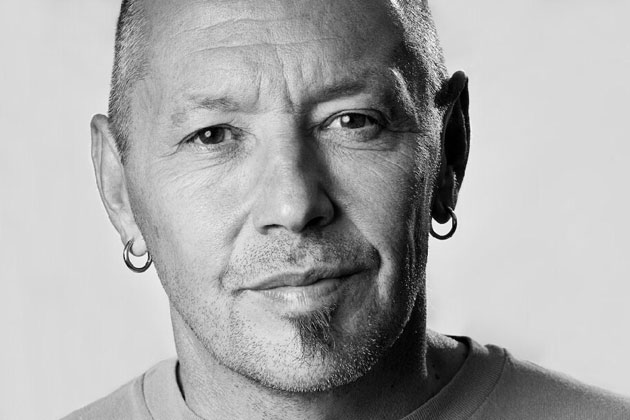 With a career that started in motorcycle racing and tuning, Keith Bontrager brought his talent as a mechanic and background in Physics to the developing sport of mountain biking.  Building his first mountain bike in 1980 he went on to found the company Bontrager Cycles that same year in Sunnyvale, California.  Keith began a journey of innovation setting his sights on all aspects of the mountain bike.
Finding new ways to construct lighter, and more compliant bikes, he published articles on design and continued to produce bikes and components out of his one-man shop until 1992.  It was in 1992 that his company became a limited production facility and in 1995 Bontrager Cycles was acquired by Trek.  Bontrager went on to do product development at Trek, and the rest is history!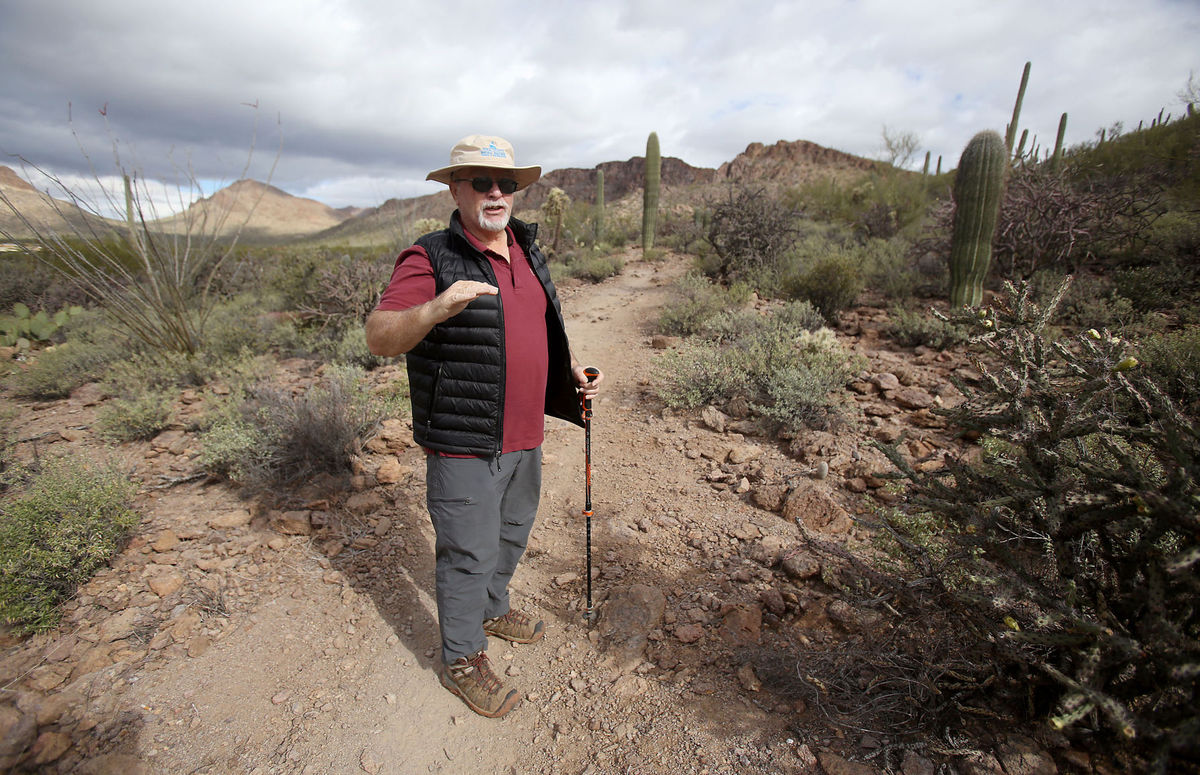 Mark Flint has been building trails in Arizona since the 1990s.  Renowned for his trail-buildingexpertise, he's played a part in designing trail systems such as 50 Year Trail, Tucson Mountain Park, Sweetwater Preserve and the 24HOP race course.    Flint has authored a manual for trail design in desert environments and is a frequent presenter.  His focus is on creating sustainable trails that do not erode and require low maintenance.  Flint serves as the trails program coordinator for Pima County Natural Resources, Parks and Recreation.