Experience THE KING OF FLAVOR in Bentonville, Arkansas!
It's Hot Lap Time! Pro Crits now offer $2,000 in cash primes sponsored by El Yucateco!
El Yucateco Pro Fat Tire Crits are open to pro-category event participants.
You might be asking yourself, what in tarnation is a FAT TIRE CRIT? Well, it's a full-throttle road race on mountain bikes through a weaving circuit…it's RAD!
Friday, October 15 – Pro Start Times
5:30p – Women's Pro Race
6:15p – Men's Pro Race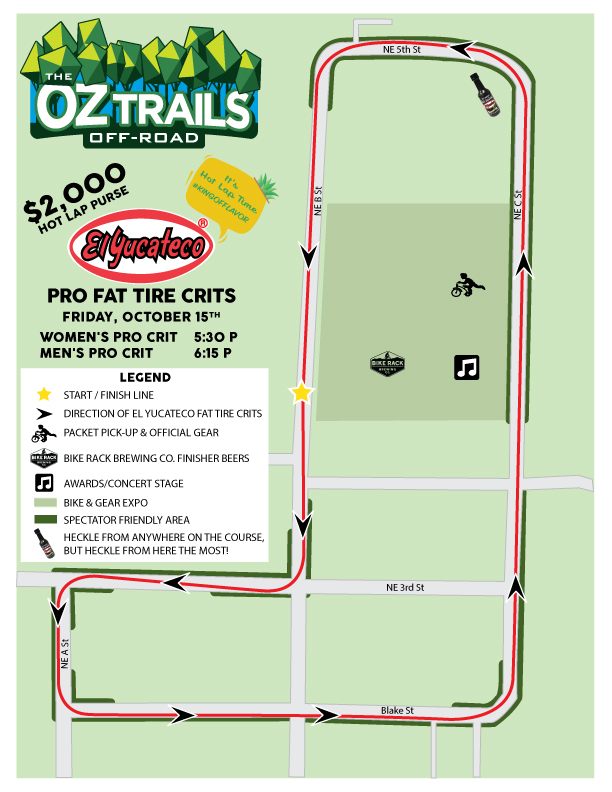 #KingofFlavor