All Finishers Award – 15, 30, and 50 Proof
Honoring the namesake of Prescott's downtown, the Whiskey Off-Road pays homage to Whiskey Row with every opportunity. All participants who toe the start line during the three days of riding in the Prescott National Forest will have the opportunity to earn a custom designed.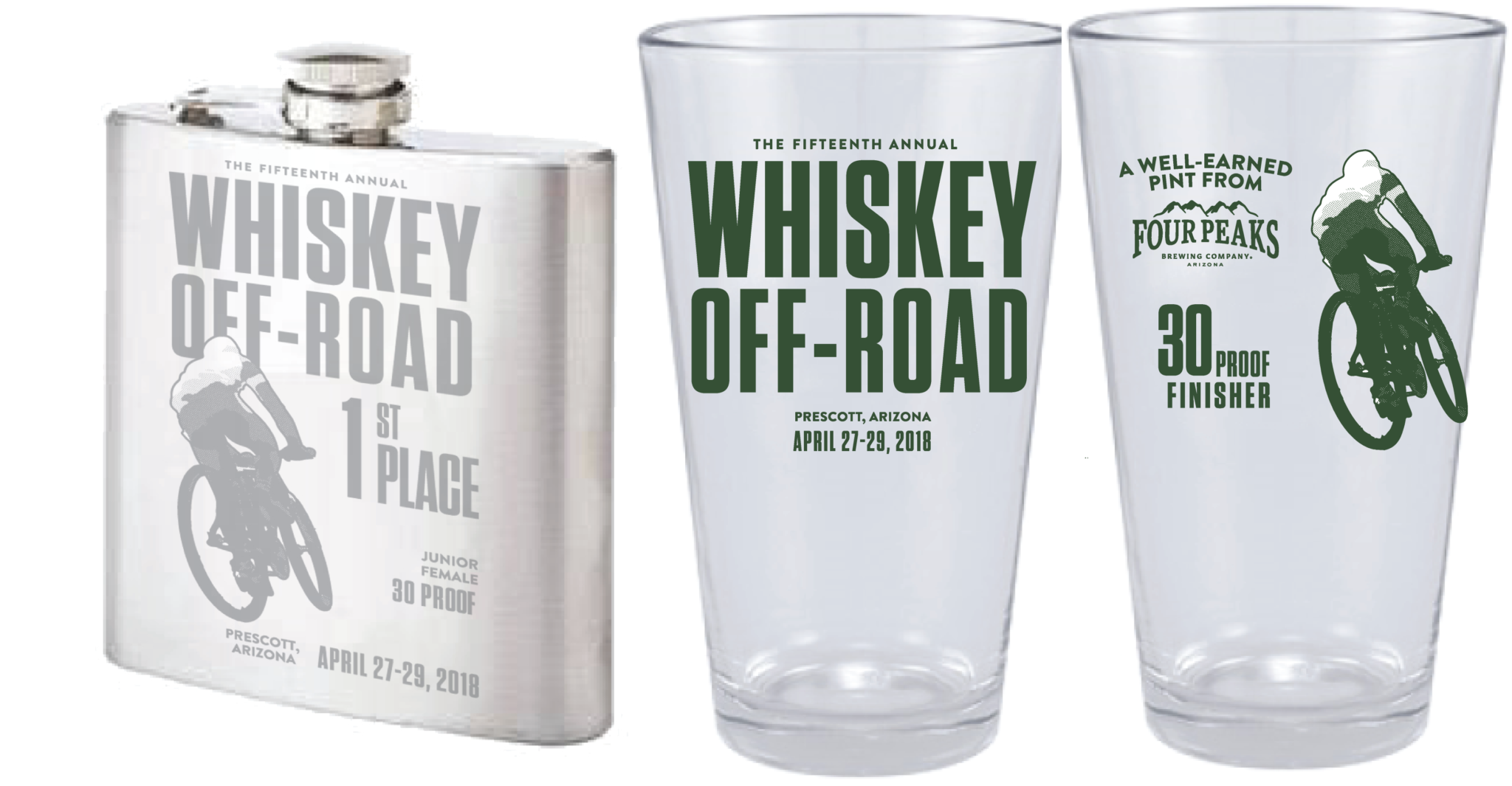 All they'll need to do is finish the distance they set out to complete.
30 Proof & 50 Proof Amateur Top Finishers
Those who complete their course fast enough to finish in the top five will receive a custom Whiskey Off-Road flask. Yes, the flask can be filled with awesomeness.
For the junior categories, podium finishers will receive Whiskey Off-Road stainless steel water bottles.
All categories will receive product from industry sponsors in addition to the customized awards.
Pro Cash Purse Breakout
Epic Rides is proud to offer equal payout to male/female categories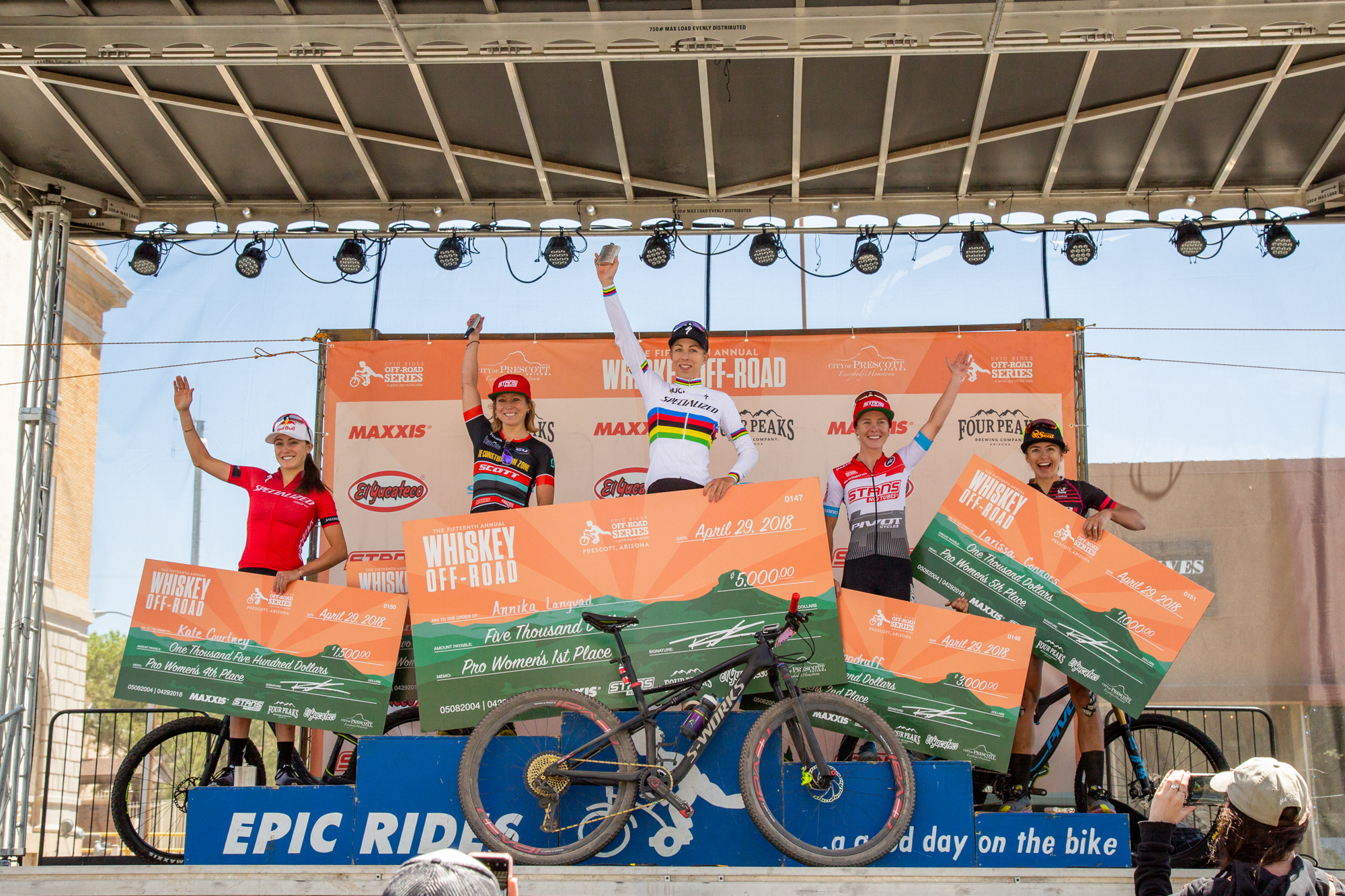 The $30,000 cash purse for pro riders will be shared between the top twelve pro male and pro female finishers as noted below:
| | | |
| --- | --- | --- |
| Purse Payouts | Male | Female |
| 1st | $5,000 | $5,000 |
| 2nd | $3,000 | $3,000 |
| 3rd | $2,000 | $2,000 |
| 4th | $1,500 | $1,500 |
| 5th | $1,000 | $1,000 |
| 6th | $625 | $625 |
| 7th | $525 | $525 |
| 8th | $425 | $425 |
| 9th | $350 | $350 |
| 10th | $275 | $275 |
| 11th | $200 | $200 |
| 12th | $100 | $100 |
| Total | $15,000 | $15,000 |
| Total Purse | | $30,000 |
*Cash purse is secured
**$30,000 minimum regardless of total participants