Experience THE KING OF FLAVOR in Carson City, Nevada!
It's Hot Lap Time! Pro Crits now offer $2,000 in cash primes sponsored by El Yucateco!
El Yucateco Pro Fat Tire Crits are open to pro category event participants.
You might be asking yourself, what in tarnation is a FAT TIRE CRIT? Well, it's a full-throttle road race on mountain bikes through a weaving one-mile circuit…
Friday, June 28 – Start Times
6:00p – Klunker Crit, FREE fun ride for all!
6:15p – Women's Pro Crit Race
7:00p – Men's Pro Crit Race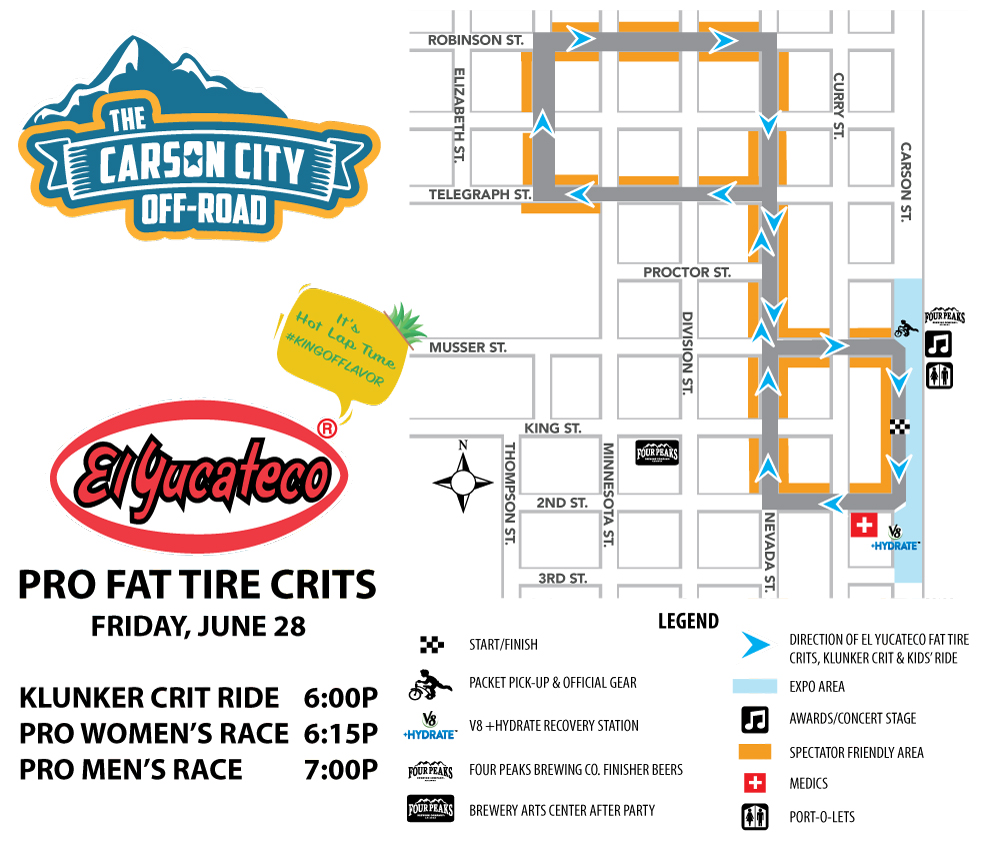 Klunker Crit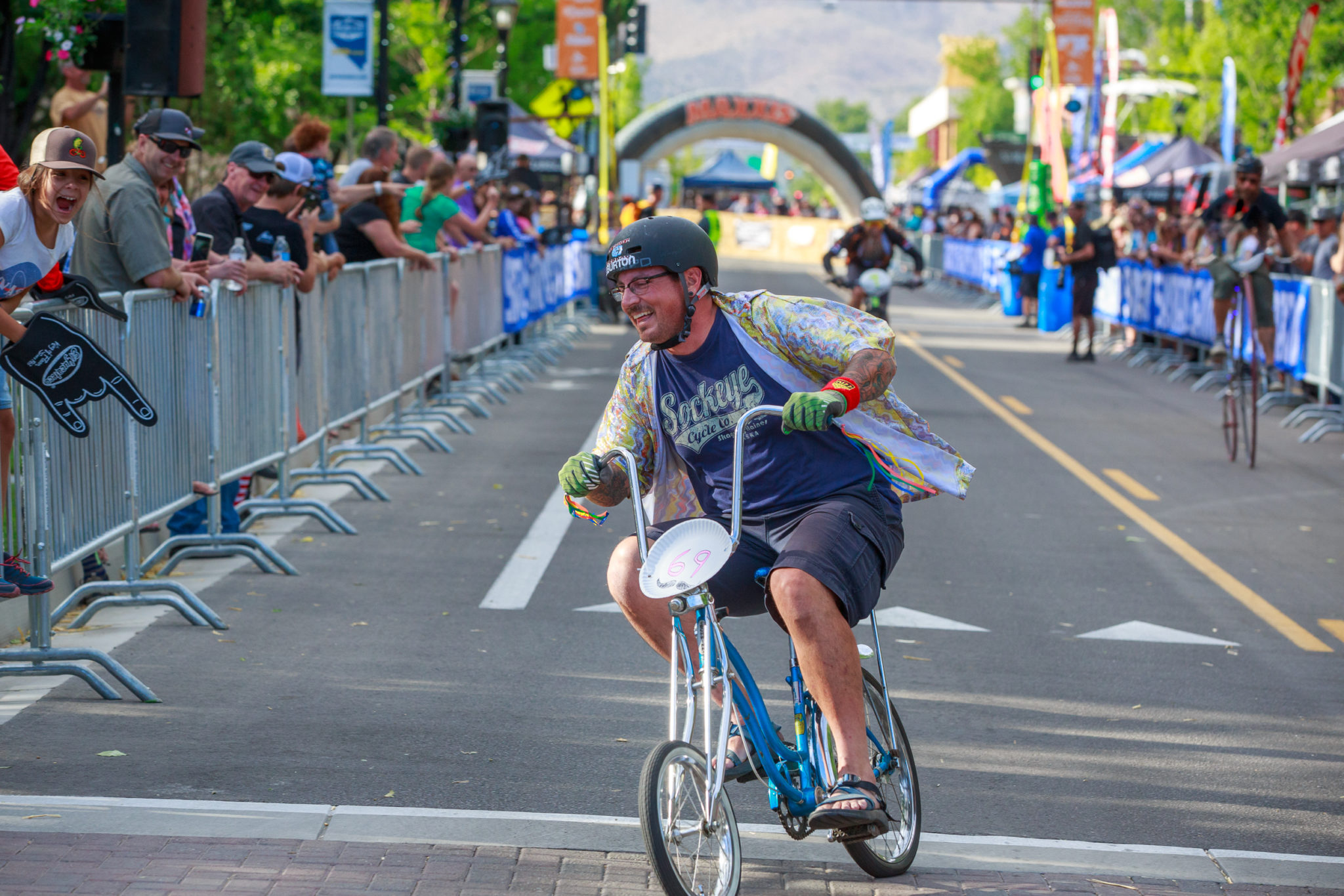 The Klunker Crit, on the other hand, is far from a pro event. It's for everyone, and it's FREE. Think of it as a kid's race for adults. The Klunker Crit is guaranteed to be a great time for both participants and spectators.
Come for the crit, stay for the cowbell.
Registration + Helmet Required
Although registration is free, all that plan to enjoy this whimsy opener to the Pro race are still required to complete a registration form.  Participants will get a paper number plate to write a number, slogan or if artistically gifted, a mural on. Creativity is highly encouraged and may even be rewarded.
Friday, June 28, 2019 – Start Times
6:00p – Klunker Crit – 2 laps + tons of entertainment

#KingofFlavor