Ride tip: Epic Rides is stoked to provide comprehensive route resources via TrailForks.com. Gaining an appreciation for the trails that make up the Whiskey Off-Road course or understanding which way to go during a pre-ride has never been easier, thanks to Trailforks.com.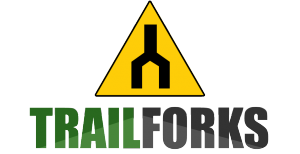 Following are details for each route offered through the Whiskey Off-Road backcountry mountain bike event.
A note on Bonus Miles: 30 and 50 Proof riders less concerned with "racing" and more concerned with enjoying an extended (and less busy) pedal have the option of adding to their ride on one, or both of the bonus mile sections. Please be aware that riding these sections will add around 30 minutes or more (for each section) to your overall time, so plan accordingly.
Epic Rides recommends starting the event with a full hydration pack, two water bottles and sufficient food to fuel your body to get to the first aid station; each aid station is roughly 8 – 12 miles apart.