Enjoy rock-steady music and mellow vibes with thousands of mountain bikers, plus their friends & family, in town for the weekend. Prescott, Arizona will be packed with mountain bike culture and promise for a better world through healthy outdoor pursuits.
With great cooperation from Yavapai County and the Arizona Office of Tourism, the Prescott Unified School District Education Foundation Beer Garden featuring beers from Mother Road Brewing will open for the Friday evening criterium races and near the main stage on Saturday at 11 am, making for the perfect place to unwind with an oat soda while glorious music fills the air into the evening.
2023 Concert Lineup

Saturday, April 29 at the Courthouse Plaza (South lawn)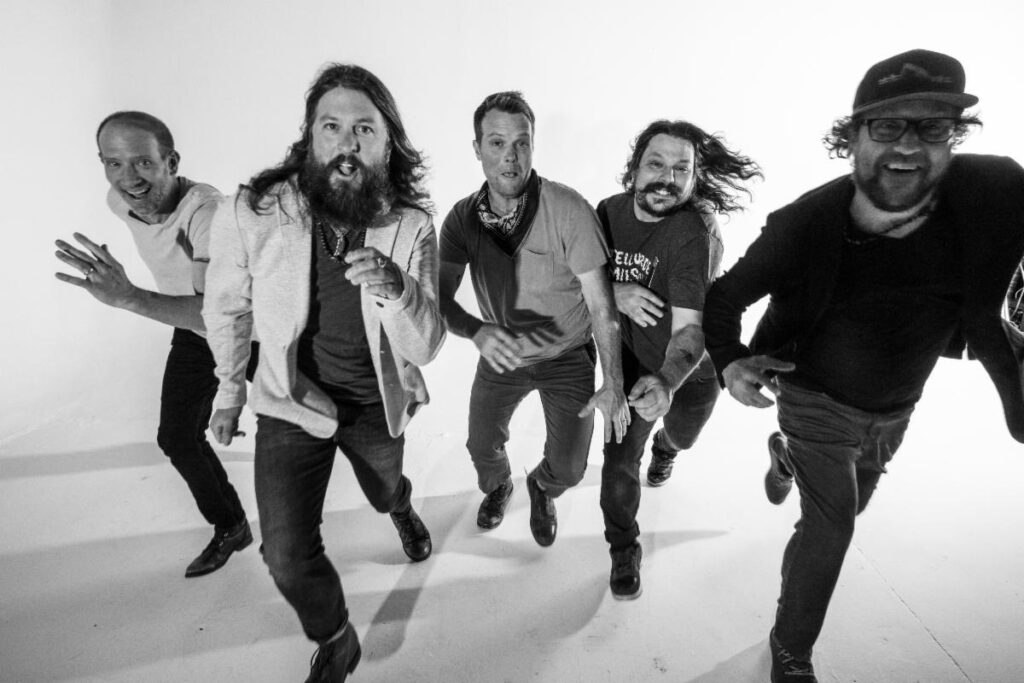 7:30p – 9:00p
Greensky Bluegrass will headline the free Community Concert at the Whiskey Off-Road.
Considered one of the top bluegrass acts in this uniquely American genre, Greensky Bluegrass will arrive in Prescott after their appearance as a headlining act at the WinterWonderGrass Festival in Steamboat Springs, Colorado and Lake Tahoe, California.
Hailing from Kalamazoo, Michigan, Greensky Bluegrass has grown from three original members to five since their formation in 2000, touring across North America and growing a devoted following as evidenced by three consecutive sell-out performances at Red Rocks Amphitheatre last summer. Greensky Bluegrass has earned critical acclaim, debuting two albums at #1 on the Billboard Top Bluegrass Albums Chart and, according to Rolling Stone, status as "representing the genre for a whole new generation".
Opening Bands TBA Late March