Enjoy rock-steady music and mellow vibes with thousands of mountain bikers, plus their friends & family, in town for the weekend. Prescott, Arizona will be packed with mountain bike culture and promise for a better world through healthy outdoor pursuits.
With great cooperation from Yavapai County and the Arizona Office of Tourism, the Prescott Unified School District Education Foundation Beer Garden featuring beers from Mother Road Brewing will open for the Friday evening criterium races and near the main stage on Saturday at 11 am, making for the perfect place to unwind with an oat soda while glorious music fills the air into the evening.
2023 Concert Lineup

Saturday, April 29 at the Courthouse Plaza (South lawn)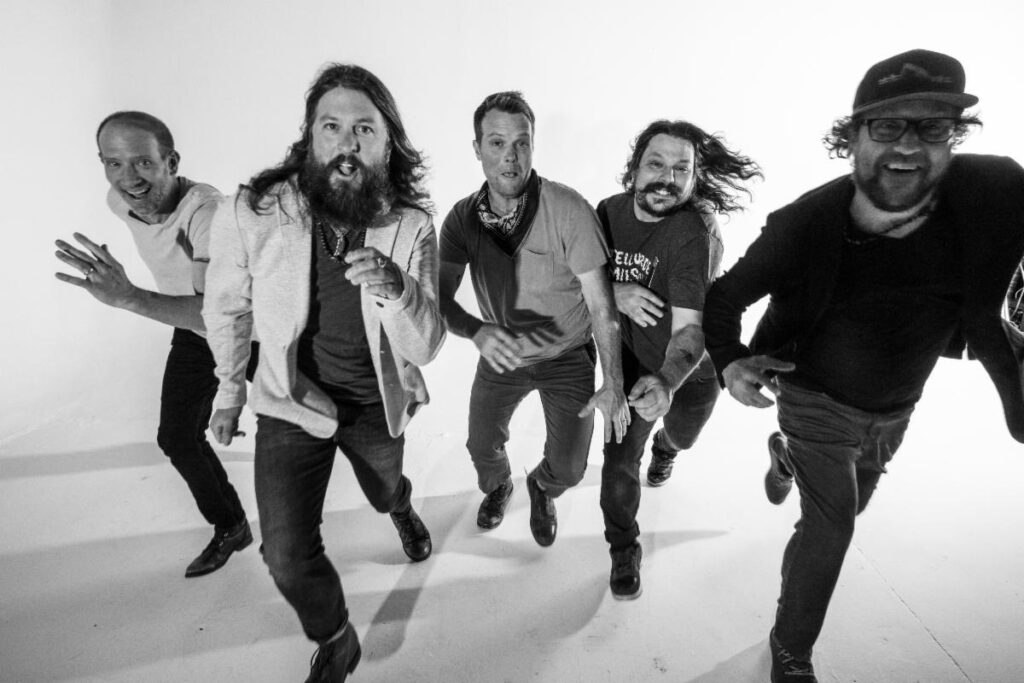 7:30p – 9:00p
Greensky Bluegrass will headline the free Community Concert at the Whiskey Off-Road.
Considered one of the top bluegrass acts in this uniquely American genre, Greensky Bluegrass will arrive in Prescott after their appearance as a headlining act at the WinterWonderGrass Festival in Steamboat Springs, Colorado and Lake Tahoe, California.
Hailing from Kalamazoo, Michigan, Greensky Bluegrass has grown from three original members to five since their formation in 2000, touring across North America and growing a devoted following as evidenced by three consecutive sell-out performances at Red Rocks Amphitheatre last summer. Greensky Bluegrass has earned critical acclaim, debuting two albums at #1 on the Billboard Top Bluegrass Albums Chart and, according to Rolling Stone, status as "representing the genre for a whole new generation".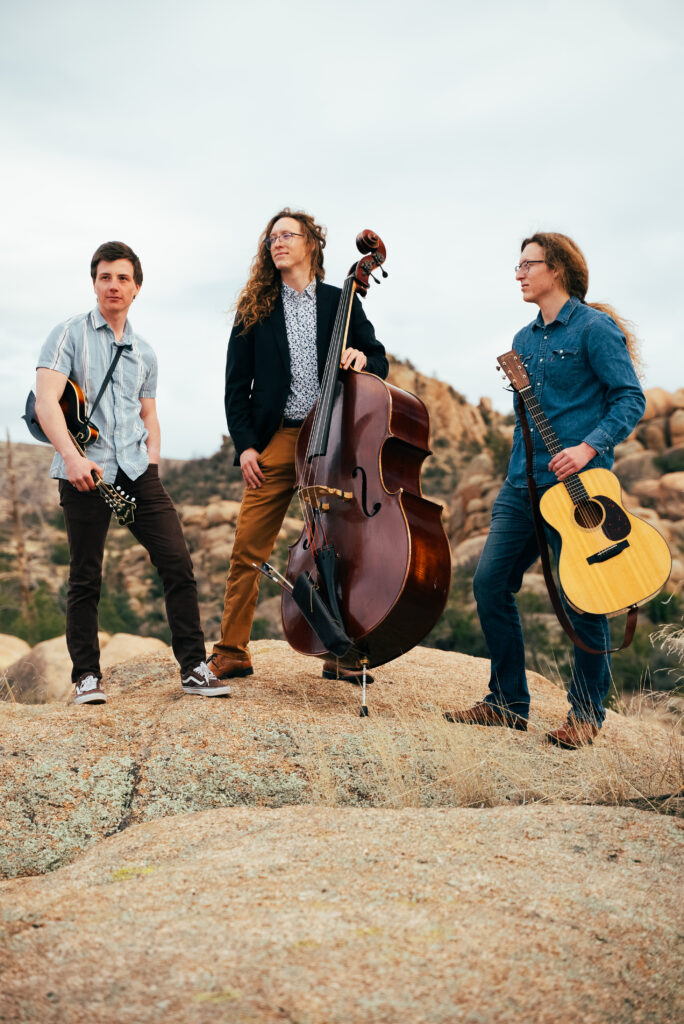 5:00p
An Americana identical twin brother led duo/trio, meet The Cross-Eyed Possum! Jason Howard (upright bass & lead vocals), Jonah Howard (guitar & backing vocals), and Keenan Hammack (mandolin & backing vocals) banded together and recently won 1st place in the 2022 Pickin' In The Pines Band Contest. The group performs mostly original music written by the brothers Howard that was inspired by a mix of the wide genres of music they grew up with (Americana, Rock n Roll, Bluegrass, Folk), their Jazz and Classical university experiences, and their stories of life on the road. Cross-Eyed Possum has performed at the Pure Imagination Festival in Prescott, Arizona and the OFOAM festival in Ogden, Utah. They were pleased to share the bills with Fantastic Negrito, Katie Pruitt, Rising Appalachia, Sierra Hull, and Dawes. The group toured the Pacific Northwest, Tennessee, New Orleans, Texas, and Colorado in their van and have on their YouTube channel,
VanLifeBandLife.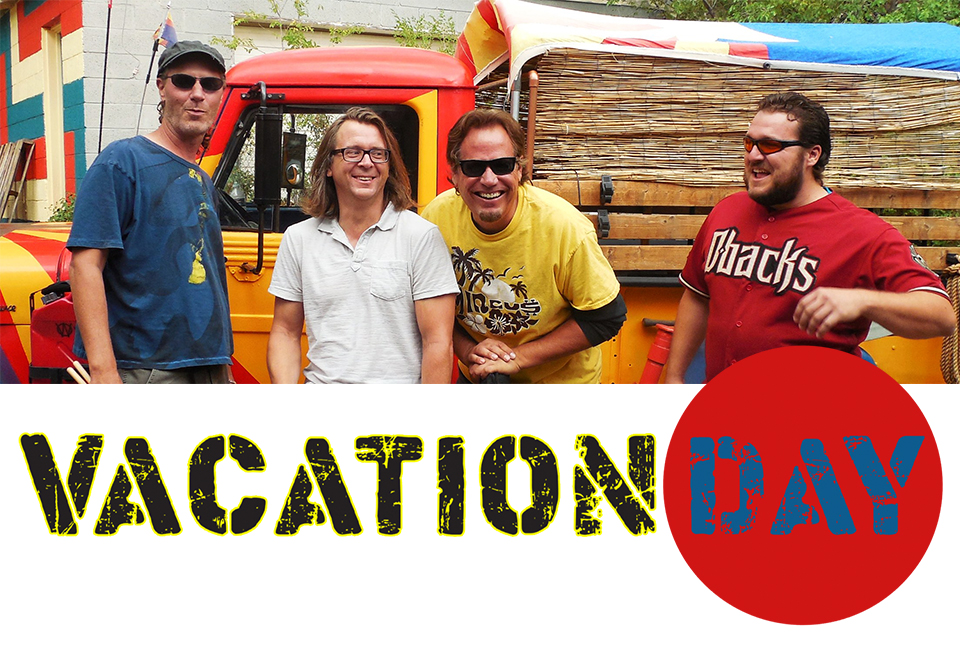 2:30p
Arizona's Vacation Day are living proof that raw talent, ambition and honesty can still prevail in an ailing music industry. By aligning their unwavering dedication and work ethic with their signature sound, singer/guitarist Kenny James, drummer Mike Kreidel, keyboardist Jon Hust and bassist Lorin McLain, are helping to define the landscape of today's independent-rock music scene. The backbone of their work features a presentation of stylistically eclectic songs filled with inspiration and vibe—suggesting a range of influences from Rock, R & B, Blues, Funk, Pop and Jam band bliss. In addition to working the festival stages, Vacation Day is equally at home opening for Rock & Roll Hall of Famers ZZ Top and Cheap Trick, or STYX and The Doobie Brothers. Their self-titled debut album was recorded on 24 track analog, mixed and mastered all in just ten days by Grammy award winning, multi-platinum veteran producer John Cuniberti.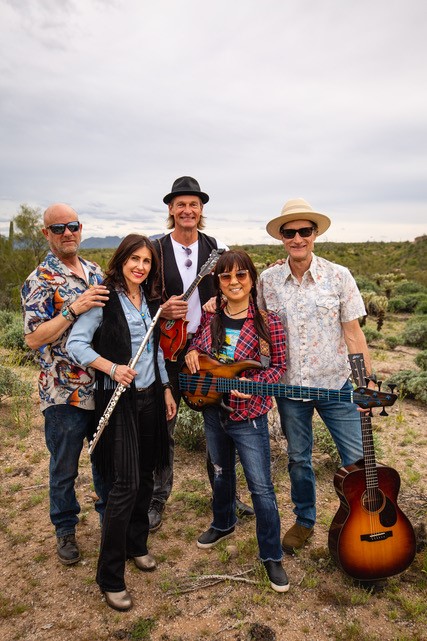 12:30p
String Pilots was created from members of the popular valley bands Dusty Tuffet and Sugahbeat. String Pilots is a rock pop Americana country folk band covering hit songs and B sides in a fun, unique, but familiar way. Using traditional acoustic instruments, String Pilots is lively, fun and entertaining with a song mix sure to please any crowd.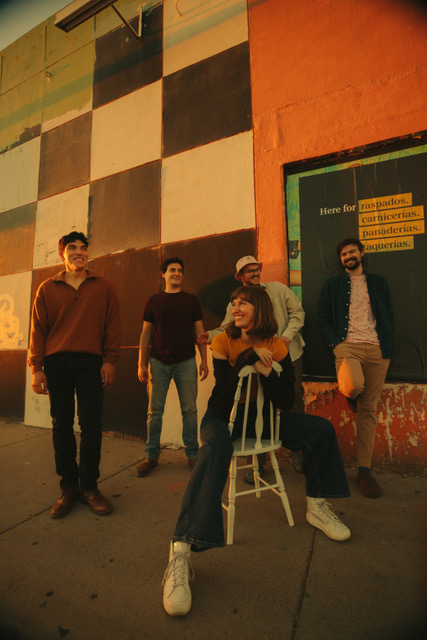 10:30a
Remi Goode is a trained classical guitarist and choral singer turned alternative folk/pop singer-songwriter. When she first decided to put her voice and guitar together and write original music, she quickly developed a style that highlights her careful classical sensibilities, pure vocal quality, and the distinctive sound of a nylon-string guitar. With an affinity for small arrangements and modest production, Remi's highest priority is lyricism. She writes with blunt honesty and introspection, searching for the root of the dynamics within a relationship or a deeper understanding of her own self-conception.
Remi has been an active performer from a very young age, collaborating often with childhood friend and singer-songwriter, Gabe Lehrer. They started a band in 2018, a tight-knit group of five ASU music students that records together and performs frequently across Arizona, including recent headline shows at The Rebel Lounge in Phoenix and Club Congress in Tucson. The group toured for the first time in January 2023, performing in Nashville in advance of their upcoming move to the city. Remi and her band create a playful atmosphere on stage, working together as creative equals to craft a fuller sound for her songs. Remi is currently recording her next project, which represents the independent artist she has become. Balancing small, intimate, folk-forward tracks with full-band arrangements that push into new stylistic territories, Remi's debut album will showcase her full range as an artist.