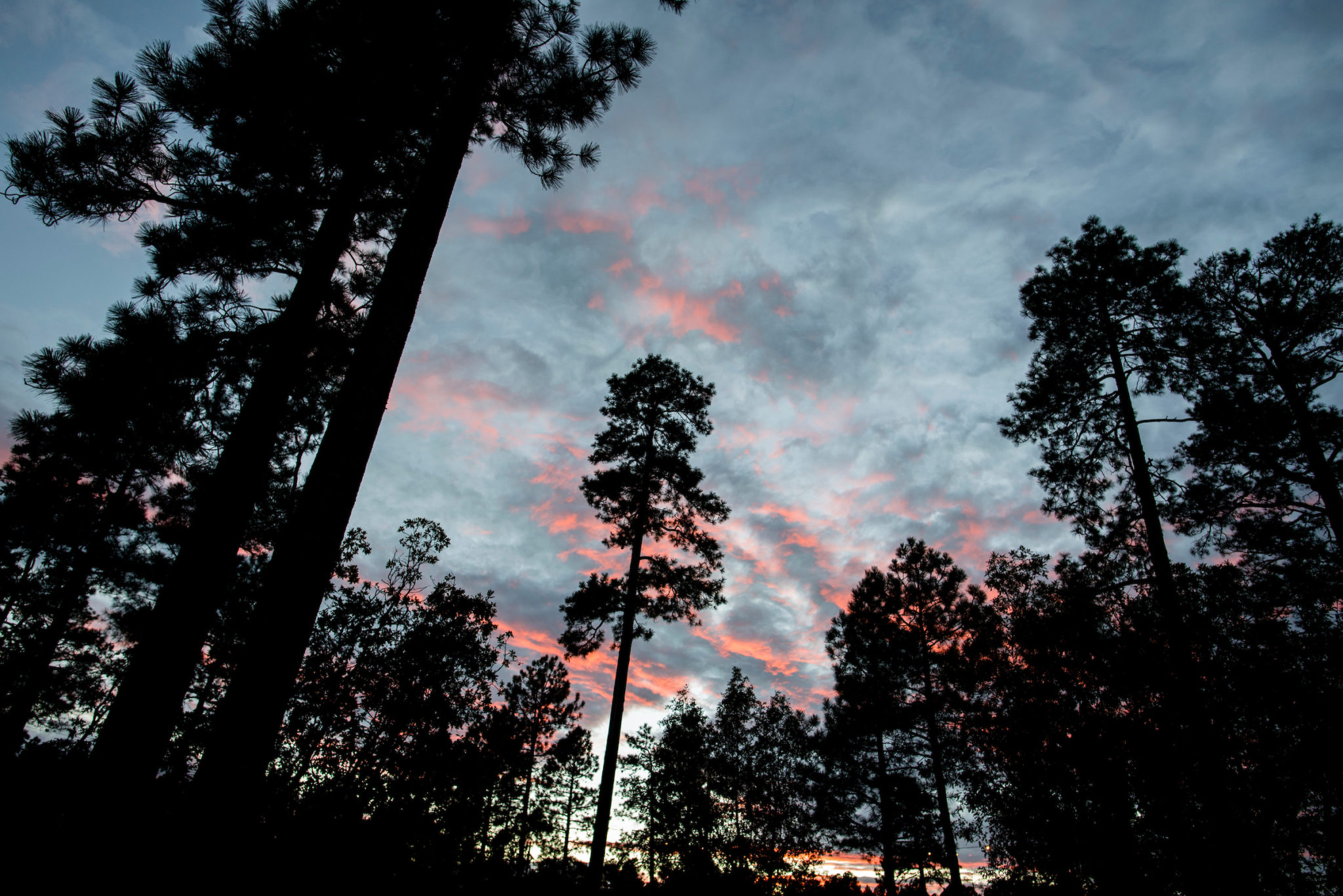 At an elevation of 6,800 feet, Pinetop-Lakeside is surrounded by the natural beauty of the White Mountains, the Apache/Sitgreaves National Forest, and the Fort Apache Reservation. Hiking, biking, horseback riding, hunting, and fishing are popular recreational activities; camping and picnic facilities are provided throughout the area, and the White Mountain Trail system provides over 180 miles of developed multi-use trails.
Here, sunny skies and four classic seasons enhance a variety of activities. In winter, visitors can enjoy sledding or tobogganing, snowboarding, ice fishing, and, of course, world-class downhill and cross-country skiing at the nearby Sunrise Park Resort.   Miles of groomed trails and first-rate facilities draw enthusiasts from around the world.
In summer, with stubborn patches of gleaming snow still clinging to her summits, the White Mountains offer visitors a variety of scenic attractions and an unlimited array of outdoor activities. Some 50 alpine lakes and 800 miles of cold, crystal-clear rivers and springs draw visitors throughout the season to this mountain playground.
While Pinetop-Lakeside is renowned for its outdoor activities, Pinetop-Lakeside has a diverse selection of eateries and shops to enjoy after a long day on the trails.
Whether you're enjoying the comfort of Buck Springs Resort or enjoying the great outdoors with your campsite at Pinetop Lakes Activity Center & Stables, Pinetop-Lakeside is able to fit your every need for your weekend adventure.