For the benefit of
T.R.A.C.K.S is dedicated to using, promoting, preserving, and protecting multi-use trails throughout Pinetop-Lakeside and the White Mountains. It strives to support and assist the development, maintenance, and improvement of non-motorized trails, and to provide a resource for education, communication, and social interaction designed to enhance the enjoyment of outdoor experiences on the trails.

Established in 2003, the Nature Center is a tax-exempt, nonprofit educational organization. Located on 10 acres in Lakeside next to the Big Springs Environmental Study Area, it includes 5 acres leased from the Town of Pinetop-Lakeside on its Mountain Meadow Recreation Complex. It is a valuable resource for sponsors and donors to exhibit goodwill and concern about the future of our natural resources.
The Nature Center seeks to connect people through nature education, wildlife rehabilitation, and open space preservation in the White Mountains of Arizona.

The Arizona Cycling Association is a non-profit youth development organization, building strong mind, body, and character, guided by the principals of inclusivism and equality. The league promotes interscholastic mountain bike racing, provides training and education to new teams and coaches, and offers a comprehensive infrastructure to grow youth cycling in a professional, safe and engaging manner.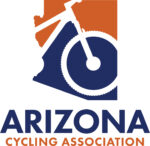 .
SARCI is a non-profit corporation that coordinates six all-volunteer local search and rescue groups serving Tucson, Pima County, and Southern Arizona. Through SARCI the skills of these six teams are combined into a unified, professional resource available to local law enforcement and emergency service agencies primarily in Pima County, but also available upon request to participate in SAR missions throughout the United States and the Republic of Mexico.
SARCI members are highly trained search and rescue volunteers who donate thousands of hours of time to missions including wilderness searches, technical rescues, cave rescues, equestrian rescues, water rescues and recoveries and search dog operations, as well as continuous ongoing training.