Ride tip: Epic Rides is stoked to provide comprehensive route resources via TrailForks.com. Gaining an appreciation for the trails that make up the Whiskey Off-Road course or understanding which way to go during a pre-ride has never been easier, thanks to Trailforks.com.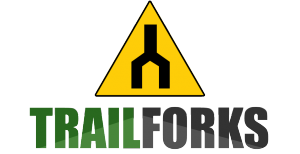 Following are details for each route offered through the Whiskey Off-Road backcountry mountain bike event.
Epic Rides recommends starting the event with a full hydration pack, two water bottles and sufficient food to fuel your body to get to the first aid station; each aid station is roughly 8 – 14 miles apart.
Please enjoy safely pre-riding the surrounding Thumb Butte Recreation Park trails with caution for other trail users and look out for blind corners.
---
Mobile Users, click buttons below to interact with mobile-friendly maps.
Whiskey Off-Road 15 Proof
Whiskey Off-Road 30 Proof
Whiskey Off-Road 50 Proof
Aid Stations
There are 3 aid stations on the 50 Proof backcountry course
Copper Basin Aid Station
Skull Valley Aid Station
Copper Basin Aid Station
#1 and #3 are the same station – Copper Basin Aid Station
Participants are allowed to receive "hand-ups" from their support crew at each aid station, and at the intersection of FR 373/Thumb Butte Circle and Copper Basin Rd (one mile from the top of the Skull Valley climb).
Copper Basin aid station support crew are only able to access the Copper Basin aid station (#1 & #3) by driving to the FR 373/Copper Basin intersection and then either walking or pedaling to the aid station location, roughly 2 miles downhill. No vehicles are allowed on the course past FR 373/Copper Basin & Thumb Butte Circle intersection.
All rider support must travel to and from aid station #2 via Iron Springs Rd.
Aid Station Fare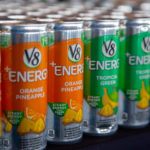 Each station will be equipped with V8 +Energy, cookies, oranges, pickles and Honey Stinger waffles.
If a rider prefers a different hydration mix or energy drink, we encourage them to bring their own and mix with the water provided on route.
Plan to start the event with a full hydration pack and plenty of food.
Cut Off Times & DNFs
Friday: No cut-off
Saturday: Participants (30 + 50 Proof) arriving at the Sierra Prieta Overlook after 1p will be re-routed to the finish area and will be considered be a DNF (did not finish). Riders that are cut off, as a result, will receive a DNF, as will medical or mechanical failure. Re-routed riders will also receive 50% Off on the following year's Whiskey Off-Road registration as a start line redemption opportunity. 
If a rider "DNF's" they are expected to report to the Timing Tent to inform they are no longer on the course.
Sunday: No cut-off
Course Support – Hours of Operation
The 15 Proof event is finished at 6:00p and the fat tire crit will be finished at 7:15p on Friday. The 30 & 50 Proof events are finished at 4:00p on Saturday. The 50 Proof Pro event is finished at 2:00p on Sunday. After each event day is finished, all course support will be closed.