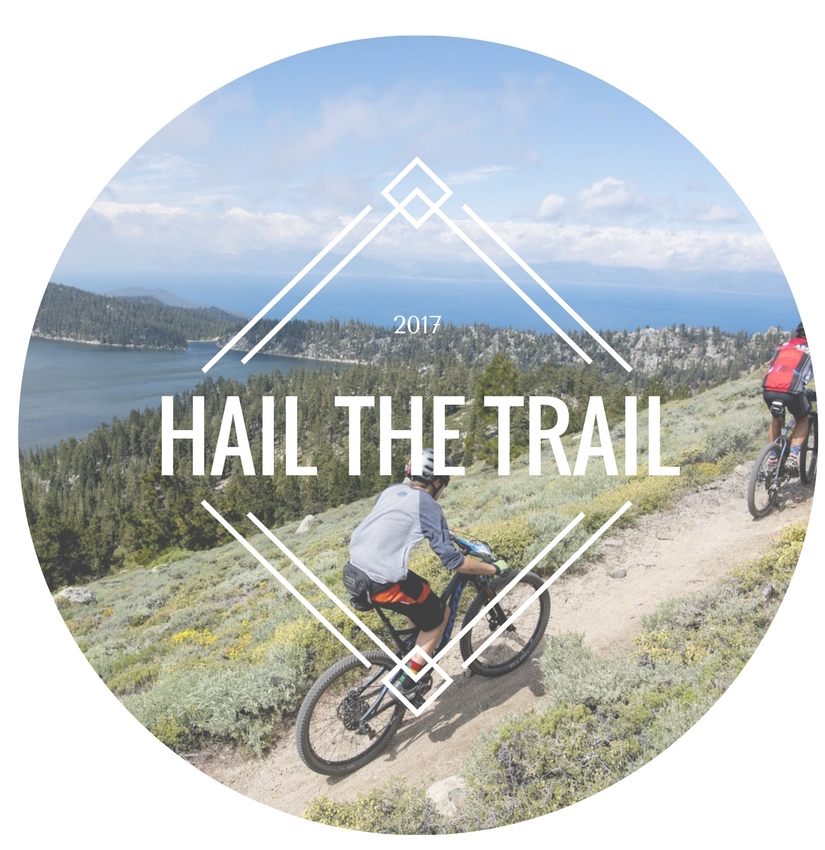 The Mission
Epic Rides is thrilled to launch a new annual fundraiser dubbed 'Hail the Trail' for groups that build & maintain trails of the Off-Road Series!
100% of funds raised will go to repairing, maintaining, and expanding existing trail systems in Prescott, Grand Junction, and Carson City. Funds raised will be split evenly between all 3 locations.
For just $4, you can help improve the trails you love to ride. The more you give, the more likely you are to win some goods. Speaking of goods…
The Goods
THREE lucky riders will win either a Salsa Deadwood 29+, Norco Optic C7.1 or an Ibis of choice built with a SRAM Eagle drivetrain & Guide brakes, Rock Shox suspension, Stan's NoTubes wheels and Maxxis Tires. Each bike is valued in excess of $6,000!



 


Three winners will be announced June 26!
The Organizations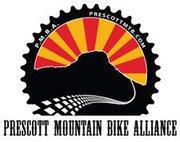 Prescott Mountain Bike Alliance (PMBA,) a chapter of the International Mountain Biking Association  (IMBA) was organized in 2010 to ensure that local mountain bikers have a primary stake in improving and expanding our local trails.  PMBA, a 501(c)(3) non-profit, has as its mission "To preserve, protect and promote mountain biking, trail access and diverse riding opportunities on Prescott area public lands through community education, tourism, advocacy and unified action." 
A recently completed multi-year planning process by the Prescott National Forest, in which PMBA was a major participant, has resulted in the approval of a major expansion of trail resources in the Prescott region.  70 miles of trails in the PNF will be newly built, updated and/or adopted, and 8 trailheads will be expanded or newly constructed. 
The first phase of this construction is set to begin in 2017 and will focus on 30 miles of mountain-bike optimized trails the Emmanuel Pines area of the forest.  PMBA will be a lead partner in this build out, and our goal is to complete this portion of the project within 2 years using a combination of paid machine rough cut-in and volunteer hand-finish labor. 
Your participation in this fundraiser will enable this to happen and add a signature ride center to the already extensive Prescott trail network.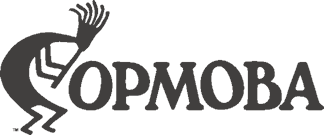 The Butterknife Connector is a single track trail proposed by COPMOBA to connect the iconic Gunny Loop to the challenging Butterknife. Butterknife has been featured in Epic Ride's Grand Junction Off-Road 30 and 40 Grand courses since the beginning, and Gunny Loop is included for the first time in all three courses for the 2017 race. This connector is the most sought after new trail connection in the Grand Valley. Riders currently use a paved county road to connect the two trail systems. The new trail will consist of two loops, one non-motorized and one multi-use (think Butterknife) totaling about 5 miles, that will create new loop opportunities and an off-pavement, single track connection from Lunch Loops to Butterknife.
Funding is needed to complete surveys required for BLM review of the trail and for a professional construction of portions of the trail. Volunteers will also be used for construction. The final route for the Butterknife Connector is currently being laid out, subject to BLM approval. Biological surveys will start this spring. Completion of the direct connection from Gunny Loop to Butterknife is anticipated in early 2018, in time for the 2018 Grand Junction Off-Road, with full completion targeted for 2019.
COPMOBA is a 501(c)(3) tax-exempt organization formed in 1989 that builds, maintains and advocates for single track mountain bike trails on the Colorado Plateau of Western Colorado. COPMOBA has five chapters located in the Grand Valley, Delta, Montrose, Ridgeway and the West End of Montrose County.
Your participation in this fundraiser will go to helping COPMOBA maintain and build Western Colorado trails.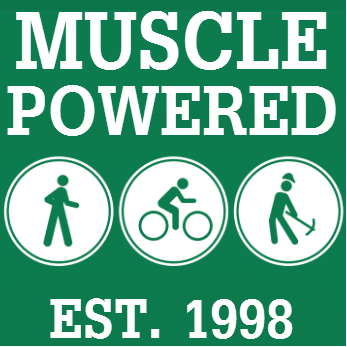 Muscle Powered works to make Carson City healthier for all citizens and safer and more accessible for bicycling and walking through education and advocacy, the promotion of bicycle and pedestrian-friendly infrastructure and developing and maintaining recreational trails throughout the city.
Muscle Powered was founded on the idea of building a sustainable infrastructure for walking and biking and will continue to support such efforts through a strong tradition of volunteerism. This will include enhancing infrastructural items such as sidewalks and bike lanes, increasing the mileage of multi-use trails in Carson City, and linking bicycle and pedestrian facilities with public transportation.
Your participation in this fundraiser will go to helping Muscle Power maintain Ash to Kings Trail  after a very snow heavy winter. 
Terms & Conditions
• Ibis frame must be one of the current models presented online at www.ibiscycles.com
• SRAM Eagle build kit of your choice from their current product range.
• RockShox suspension and rear shock of your choice from their current product range.
• Stan's NoTubes MK3 wheelset (choose from Crest, Arch, or Flow).
• Final build-kit subject to product compatibility with frame, and availability at time of assembly.
• Bike will not come assembled; all parts shipped to address provided by winner.
• Bike or build-kit can not be exchanged for credit.
• Registration will close on June 25th, 2017 at 00:00 PDT.
• Winner will be drawn, at random, on June 26th, 2017 at 12:00 PDT.
Winner will be contacted by email and/or phone.