Welcome to Northwest Arkansas, one of the fastest growing and most dynamic regions in America! Whether you're here for business or pleasure, Bentonville welcomes you to explore and experience all that's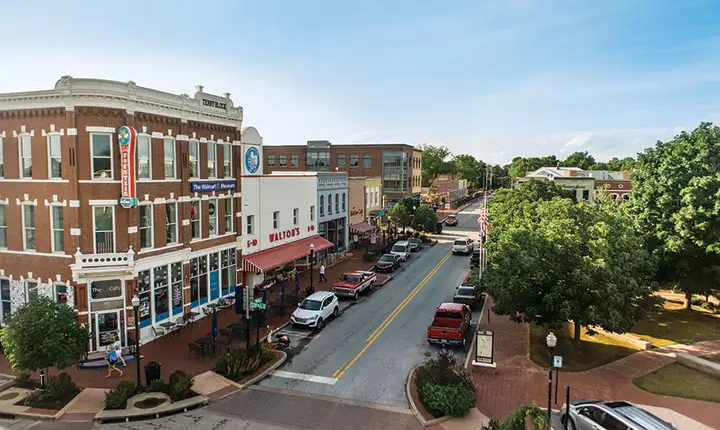 available in the northwest corner of the Natural State.
The historic downtowns and vibrant entertainment districts are recognized as top destinations for shopping, dining, and the arts. And, outdoor amenities abound with multiple state parks, 486 miles of Beaver Lake shoreline, an impressive regional trails system, a botanical garden, and hiking/biking/boating opportunities galore!