All Finishers' Award – 15, 30 and 40 Grand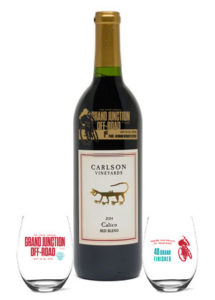 Acknowledging Mesa County's significant wine country offerings, the Grand Junction Off-Road enjoys weaving-in and rewarding it's participants with vino induced libations and accessories when possible.
All participants who toe the start line during the three days of riding on the Grand Junction Buerau of Land Management Field Offices finely managed trails will have the opportunity to earn a custom designed finishers stemless wine glass.
All they'll need to do is finish the distance they set out to complete.
30 Grand & 40 Grand Amateur Top Finishers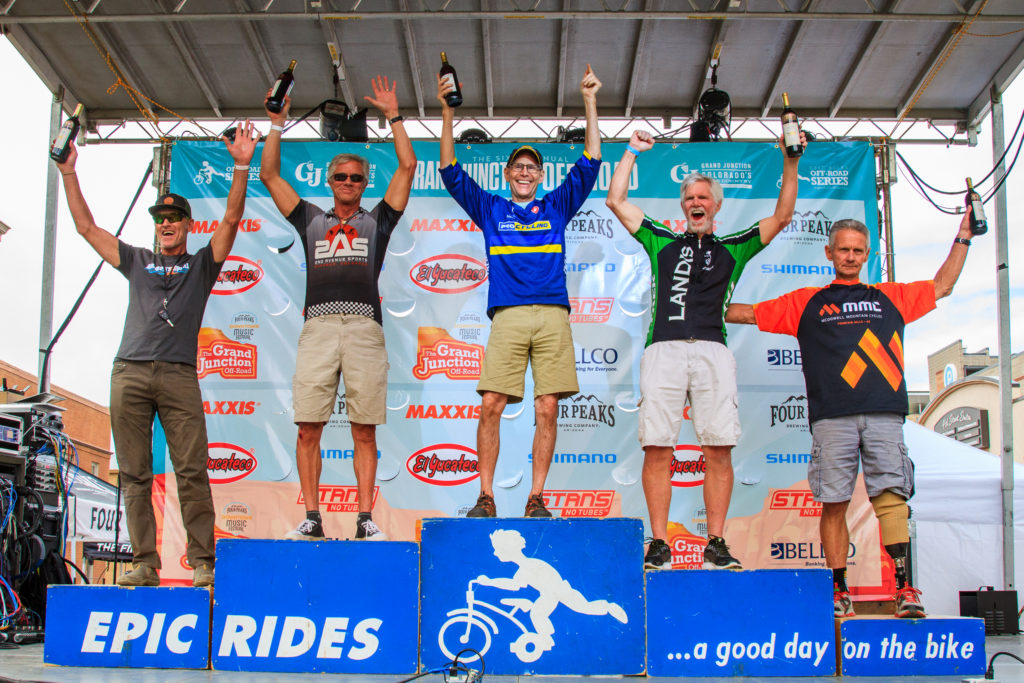 Those who complete their course fast enough to finish in the top five will receive a custom etched, locally sourced, bottle of wine from Carson Vineyards. Yes, the bottle will be full. It's up to the participant to decide if they'd prefer to 'let it breath' or take on some age.
For the junior categories, podium finishers will receive Grand Junction Off-Road stainless steel water bottles.
All categories will receive product from industry sponsors in addition to the customized awards..
Pro Cash Purse Breakout

The $30,000 cash purse for pro riders will be shared between the top twelve pro male and pro female finishers as noted below:
| | | |
| --- | --- | --- |
| Purse Payouts | Male | Female |
| 1st | $5,000 | $5,000 |
| 2nd | $3,000 | $3,000 |
| 3rd | $2,000 | $2,000 |
| 4th | $1,500 | $1,500 |
| 5th | $1,000 | $1,000 |
| 6th | $625 | $625 |
| 7th | $525 | $525 |
| 8th | $425 | $425 |
| 9th | $350 | $350 |
| 10th | $275 | $275 |
| 11th | $200 | $200 |
| 12th | $100 | $100 |
| Total | $15,000 | $15,000 |
| Total Purse |   | $30,000 |
*Cash purse is secured
**$30,000 minimum regardless of total participants
Click here to view the overall $168,000 Off-Road Series breakout